Mercedes-AMG ONE gives F1-inspired hypercar a fitting title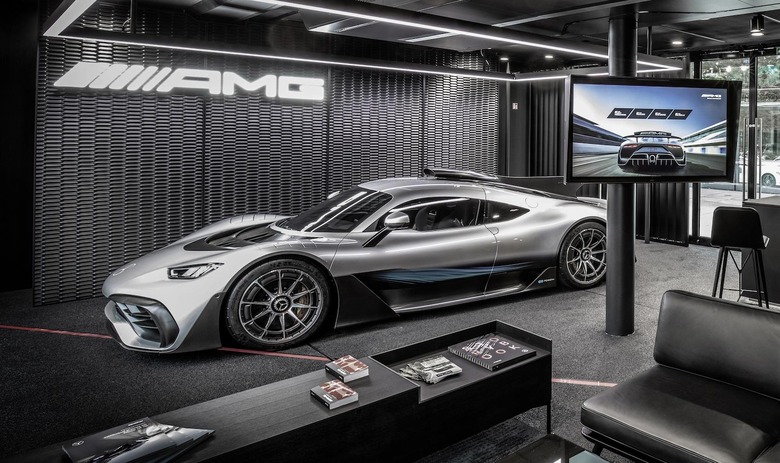 All hail the Mercedes-AMG ONE, the newly-titled hypercar and the ambitious vision to bring technology until now limited to F1 cars to public roads. The "absolute top-of-the-line model" as the automaker would have it won't just be exclusive, it'll also be an example of just how impressive hybrid performance can be.
It has not, admittedly, been a long naming journey. What was once the Mercedes-AMG Project ONE will now be... the Mercedes-AMG ONE. Still, bringing a hypercar racer to the road – and making it usable – is a lot harder than dropping "project" from its name.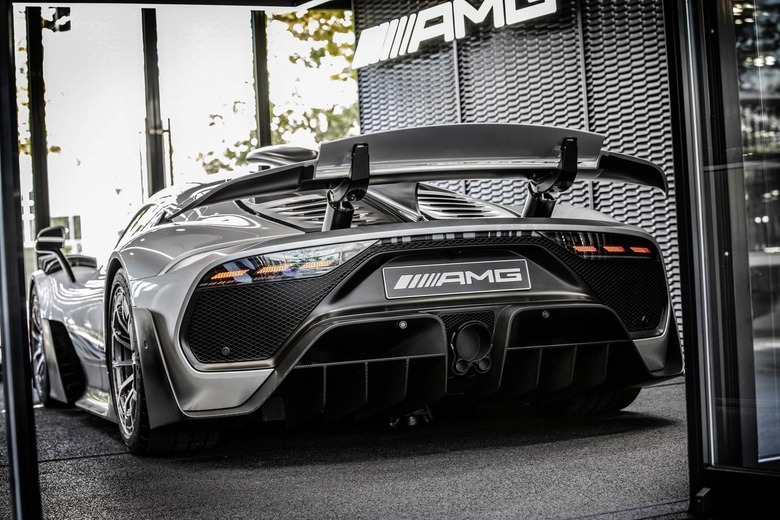 Mercedes-AMG was making big promises back when it first unveiled the concept car at the Frankfurt Motor Show IAA 2017 last September. The hybrid would split drivetrain duties front and rear, with a 1.6-liter V6 turbocharged gas engine driving the back wheels, while two electric motors individually drive the front wheels. However, the engineers still managed to find space for a further two such motors.
One is responsible for driving power into the compressor turbine, spinning it up to a whopping 100,000 rpm depending on load demands. A final, fourth electric motor is then mounted directly to the gas engine, with a link to the crankcase. The result is a turbocharged engine with faster responses than a naturally-aspirated V8, Mercedes-AMG promises, not to mention more efficient.
Oh, and fast. Very, very fast. 0-124 miles per hour in under six seconds fast, indeed, with a Race Start mode that instantly focuses both gas and electric power at making the speediest getaway from a standing start.
Although pure electric range will only be around 16 miles, Mercedes-AMG isn't building the ONE to take on your Chevy Bolt or Tesla Model 3. Instead it's focusing on fast regeneration. Indeed, back at the big unveil the prediction was that up to 80-percent of typical braking energy could be returned to the batteries, making sure there's always enough juice on tap to get the ONE running super-fast.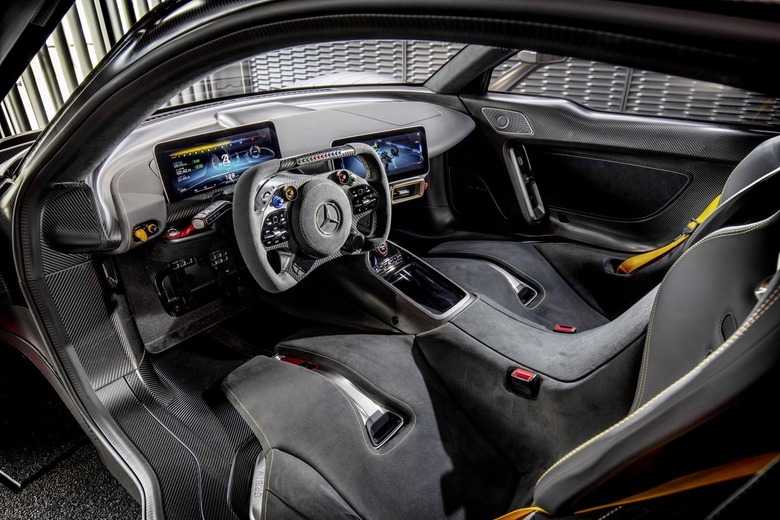 Since we saw the prototype, Mercedes-AMG hasn't been idle. The latest test cars have been putting their active aerodynamics through its paces, most recently in the wind tunnel. They use a multi-part, two-stage extendable rear wing that can maximize downforce in the car's race mode, for example.
Meanwhile the facilities for Mercedes-AMG's well-heeled target audience are also being explored. A new mobile showroom, dubbed "The Future of Driving Performance," has been constructed, effectively a custom trailer with extendable sides. Inside there's a vehicle display, full cockpit setup, and more.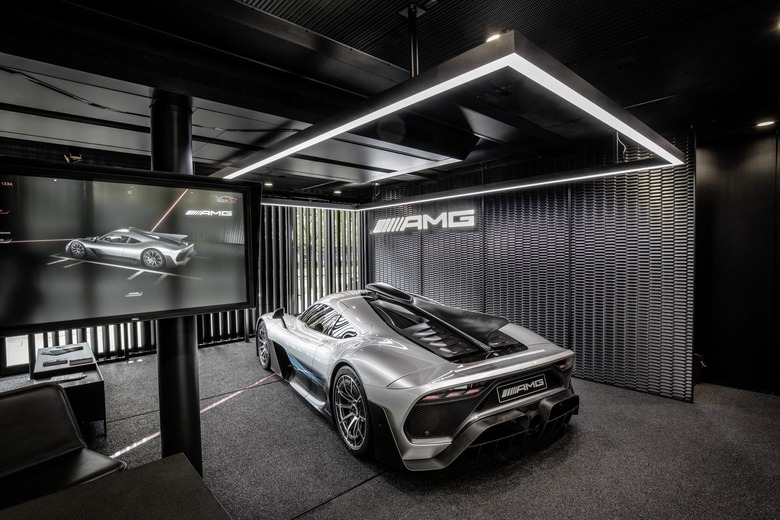 What it doesn't need to do is actually convince anybody to open their checkbook. Only 275 of the Mercedes-AMG ONE will be made, and all of the $2.72m cars have already been sold. The rest of us will have to wait for the automaker's promise that the technology will filter down to more affordable transportation before we can try it out ourselves.