Mercedes-AMG GLC 43 Gives Midsize SUV A V6 Biturbo Boost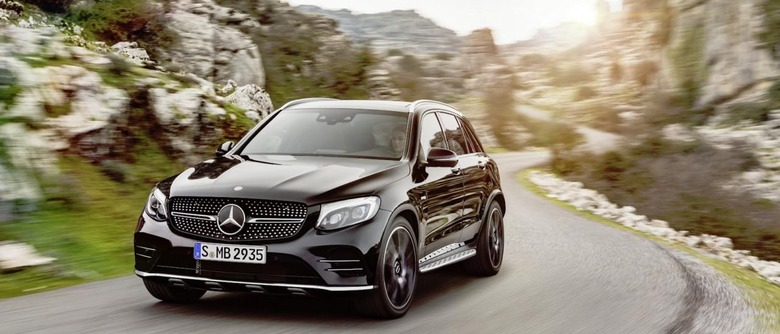 Mercedes-AMG, the Germany automaker's purveyor of roasting hot, amped-up Autobahn destroyers, has been on a roll of late, and like the cars that sport its badge it's showing no signs of slowing. Latest is the Mercedes-AMG GLC 43, the first midsize SUV to get the AMG tuning treatment, and promising blistering performance while still delivering legitimate off-road abilities.
So, the regular Mercedes-Benz GLC goes back into the garage and emerges with a 3.0-liter V6 biturbo engine, good for 362 horsepower and 384 lb-ft. of torque at 2,500 – 4,500 rpm. That pushes the truck from 0-60 mph in 4.8 seconds, and all the way to an electronically limited top speed of 155 mph.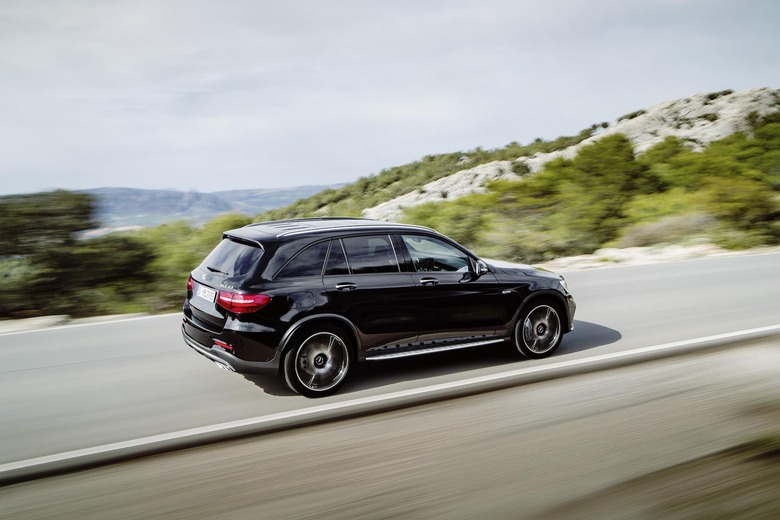 The V6 is paired with a nine-speed 9G-TRONIC transmission with double-declutching during downshifts. AMG has reprogrammed its software, too, for what it claims are "particularly short response times" when the SUV is in Sport Plus mode.
Like the regular GLC there's all-wheel drive, but AMG tweaks it to bias the torque toward the rear wheels in general use. In fact, it's a 31/69 split, with air suspension as standard including adaptive damping and five different ride programs of varying aggressiveness and firmness.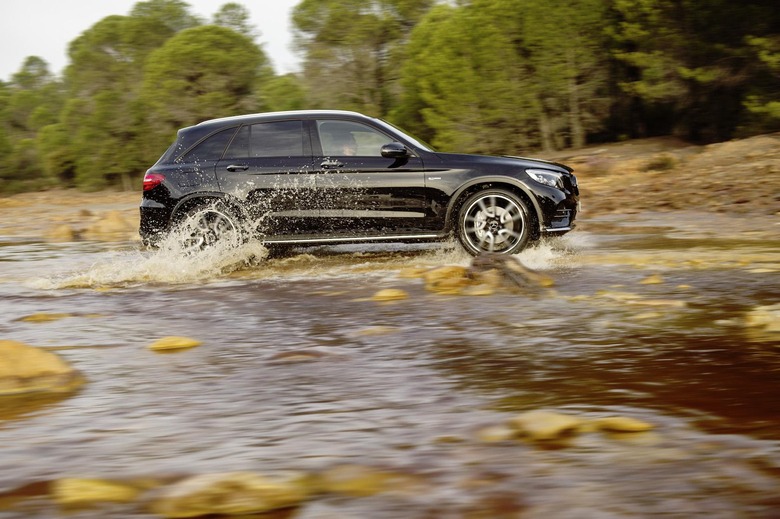 The front axel gets new steering knuckles and load-bearing joints while at the back there's new elastokinematics for better driving dynamics; AMG used a more negative camber on both axels for better lateral dynamics. The ESP has three stages, and all around there are new internally-ventilated compound brake disks.
At the front they measure in at 14.2-inches and are perforated, while at the back they're solid and 12.6-inches. The wheels themselves are 20-inch AMG specials, finished in high-gloss black.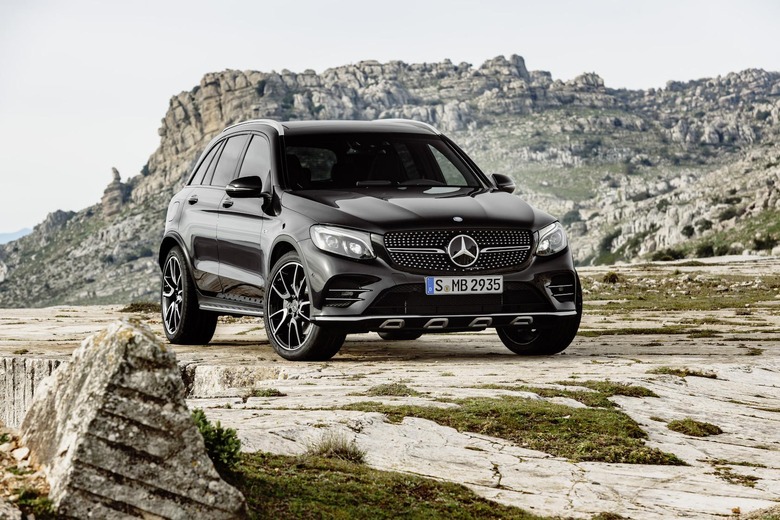 Meanwhile the body gets a new set of front and rear bumpers, along with special AMG tailpipes, while the front grille has a diamond pattern with chrome pins and high-gloss black louvres.
Inside, there's a new multifunction steering wheel with a flattened bottom edge and contrast red stitching. Sport seats are standard, with boosted lateral support, as is a new driver display with a 180mph calibrated speedo and a 5.5-inch LCD with AMG graphics.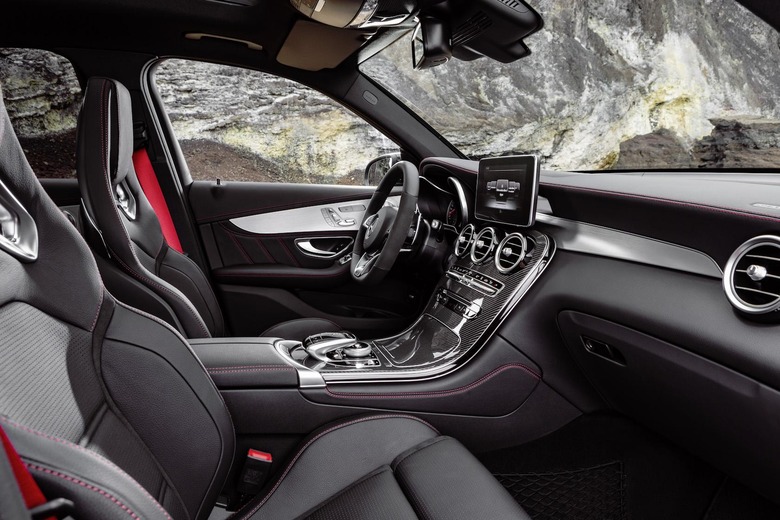 If you can manage to bring yourself to drive more frugally, the display will switch to show you just how ecologically-sound you are. EPA fuel economy figures aren't available yet.
Mercedes-AMG says the 2017 GLC 43 will show up on forecourts by the end of 2016. Pricing will be announced closer to release, and you just know we'll be checking the beefy SUV out at the New York International Auto Show next week.