Mercedes-AMG Considers Ditching Rear-Wheel Drive Models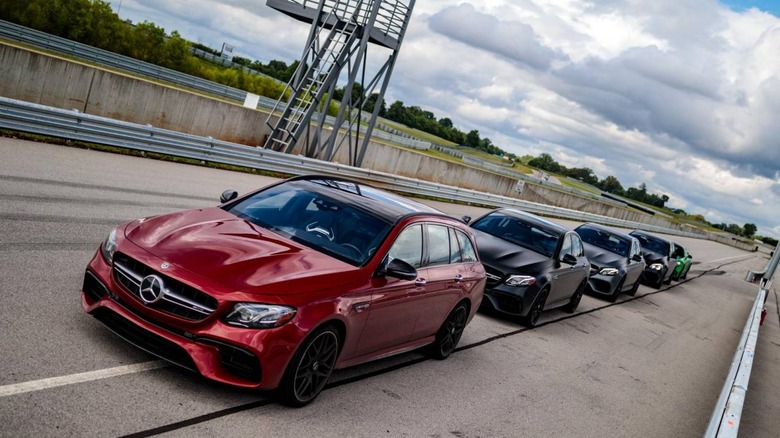 Mercedes-AMG is said to be considering a move to only all-wheel drive rides. Rumors suggest that the next-gen of Mercedes-AMG models, including the AMG GT, could come with all-wheel drive as standard. Word of the possibility came from AMG head Tobias Moers. The exec also said that smaller engines are in the cards for the Mercedes-AMG models as more electrification is used.
The move, according to Moers, is because customers want all-wheel-drive cars. He said that in the days when the AMG E-class was offered as rear-wheel drive and with four-wheel drive as an option, over 90% of buyers choose the AWD version of the car. Moers also pointed out that with the E63 with drift mode you can have rear-wheel drive as well as all-wheel-drive in the same car.
He also noted that when he asks customers about the AMG GT, they ask about all-wheel-drive. The latest iteration of the E63 AMG has a clutch-based all-wheel-drive system that can send up to 100% of engine torque to either axle. The E63 S drift mode can disengage the front driveshafts entirely allowing a traditional rear-drive system if the driver wants.
Moers has also confirmed that the AMG V8 will go hybrid in the next generation. He also stated that they aren't pushing the performance output of the V8 in the future beyond the 630bhp offered currently. To go higher than the current output Mercedes will mate the V8 with a hybrid system that is plug-in and has an electric rear axle.
One sad bit of information from Moers is that after the S65 Final Edition that was shown off in Geneva, there will be no more V12 engines in the Mercedes-AMG range. He also backtracked on Mercedes-AMG plans to revive the SLC as a Porsche Boxster rival stating simply that it is not able to do so. He noted that sports cars in the €40,000 range aren't doing well.