Mercedes-AMG C63 DTM Coupe racer packs 483hp of sex appeal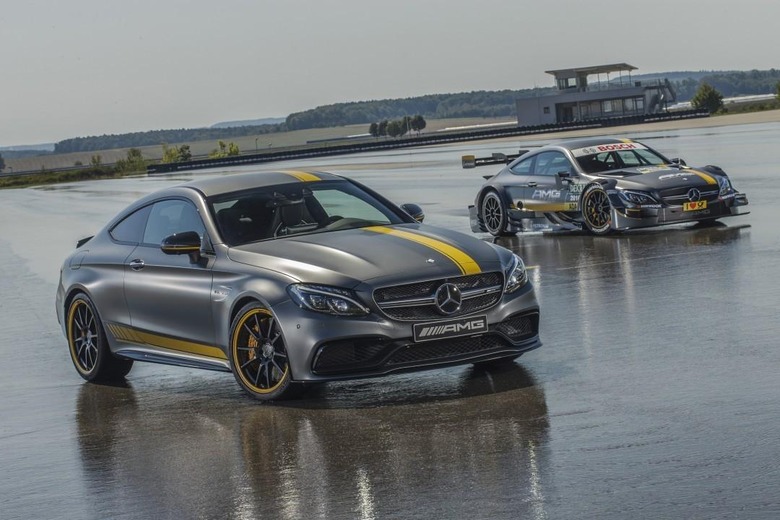 Not all forms of motorsports are created equal, some have rather ugly cars. F1 cars are certainly sexy and the next best looking cars in my eyes are the DTM racers that actually resemble the cars they are based on that you can go down and buy at the dealership. This 2016 Mercedes-AMG C63 coupe DTM racer is a perfect example.
You can clearly see the familial resemblance to the C63 coupe street car, but in a beefed up athletic style festooned with all the aero bits that a racecar needs to stay planted at high speeds. The DTM racer is powered by a 4.0L V8 engine making 483hp and 369 lb-ft of torque.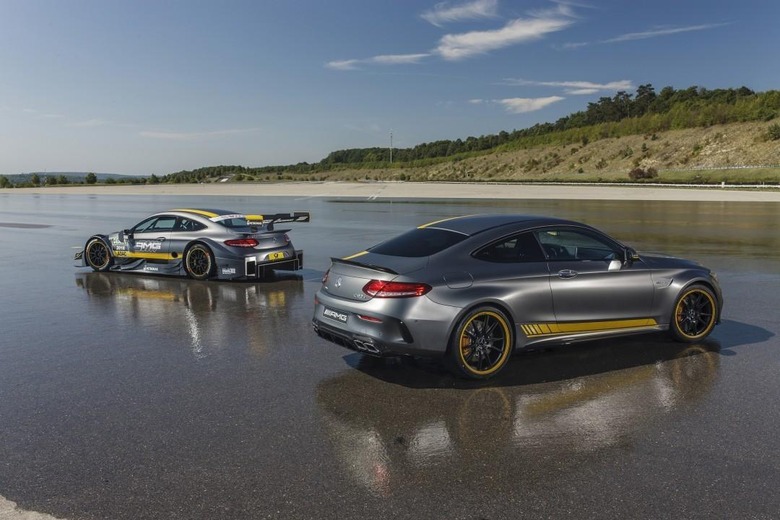 Most of the body of the racer is made of carbon fiber to save weight. It also has fancy pushrod actuated double wishbone suspension. Under the car is a mechanical differential and it has no nannies like traction control or ABS.
Those safety and driving aids aren't legal in most racing series so the driver's right and left feet are the only driving aids given or needed. The transmission is a pneumatically actuated sequential 6-speed. I can't wait to see this car run on the racetrack, it look like a beast and should win some races.
SOURCE: autoblog