Mercedes A45 AMG bumped to 381hp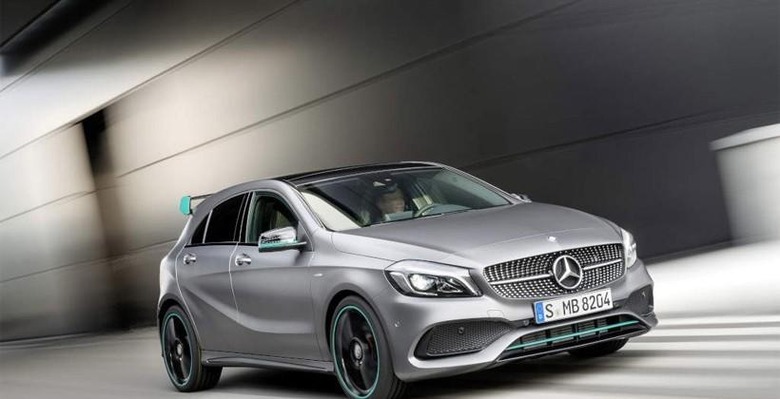 Mercedes has massaged the A45 AMG hatchback to get even more power from its 2.0L 4-cylinder engine. In fact, the 381hp output for the four-banger turbo makes the engine the most powerful 4-cylinder around. The power bump grabs the most powerful four title away from Audi (who took it from Mercedes) dethroning the Audi RS3.
The bump in power for the Mercedes doesn't come from a simple increase in turbo boost. Mercedes revised the cams and valves along with several other tweaks to get the new power output. The nearly 400hp turbo four is mated to a 7-speed dual-clutch gearbox that has been revised.
The ratios in that transmission have been lowered to improve acceleration. Mercedes now claims that the A45 AMG can zip from a standstill to 62 mph in 4.2 seconds. The car does use AWD making it easier to put the power down.
With a sprint to 62mphg needing 4.2 seconds, it seems likely that the car could hit 60 mph in under four seconds. Buyers wanting more traction can order the car with mechanical LSD for the front differential. That diff comes in the AMG Dynamic Plus package that also includes AMG Ride Control and selectable driving modes, including a race mode. Pricing is unannounced at this time.
SOURCE: TopGear