Memminger Roadster 2.7 rocks tube-frame and 210hp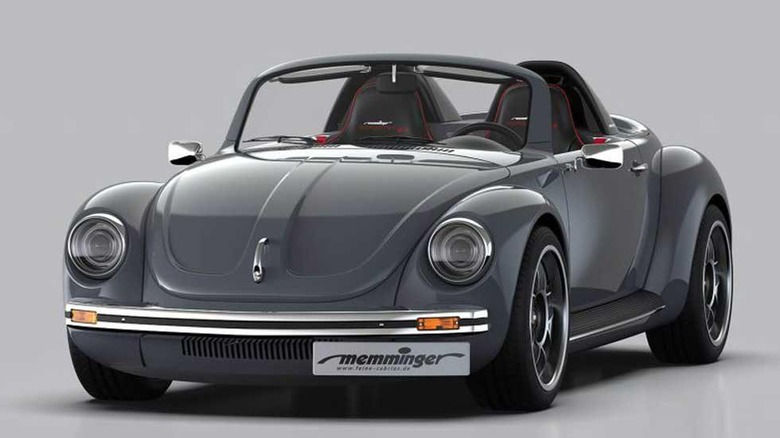 A fast glance at the Memminger Roadster 2.7 and you might think you are looking at a classic VW Beetle. A closer inspection tells you that despite the visual similarities, the Memminger car is a vastly different beast. The car is built by a German restoration shop unsurprisingly called Memminger.
The Roadster is much wider and lower than your average Bug and it is a two-seat roadster with cool plaid interior that would be right at home in most VW classics and some new VWs. This car doesn't roll on a standard Bug chassis, it's all tube frame like a racing car. The suspension is MacPherson struts front and trailing arms in the rear.
The custom chassis allows the car to wear bigger tires than you might expect with 225 width fronts and 255 width rears on 18-inch wheels. Power is from a 2.7L air-cooled, fuel-injected flat-four with 210hp and 182 lb-ft of torque with a 5-speed manual transmission.
The engine is based on what Porsche used in the 914 and VW plugged into the Type 4 Bus. It is tweaked and modified by Memminger. A glance at the images shows a very nice interior that would look at home in a Porsche.
Inside the car, you can see exposed tubes from the frame making it look very racy. There is no word on how much this car might cost or if it's even available to purchase. For all we know this might just be a prototype car to show what Memminger can do.
SOURCE: Autoblog