MeLE GMT-600 GPS-equipped widescreen PMP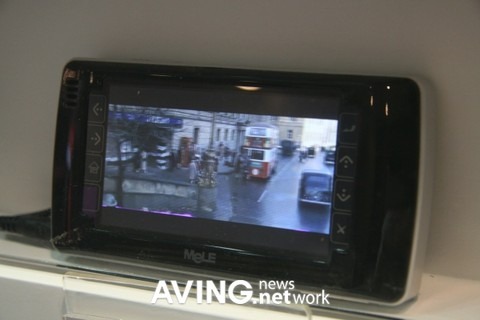 China-based MeLE have announced their latest hard-drive toting PMP, the GMT-600. Carrying 160GB of storage courtesy of a 2.5-inch HDD, the media player also has a three-in-one SD, MMC and MS slot and GPS. Video is courtesy of the 4.3-inch widescreen 480 x 272 LCD, and it is believed to have component HD outputs capable of upscaling to 720p/1080i.
The GMT-600 measures 153 x 79 x 23mm (6.04 x 3.11 x 0.90 inches) and weighs around 350g. File transfer is by memory card or USB 2.0, and playback codecs supported include MPEG 1/2/4, XviD video playback (720 x 480 at 30fps), as well as VOB, AVI and MPG. DVD whole disc file playback is also possible.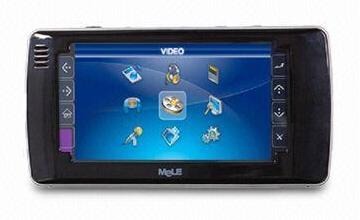 Currently MeLE appear to be looking for distributors outside of China, so there are no pricing or availability details as yet. However given the absence of any particularly outstanding or unusual features (such as a solid-state drive) it's fair to assume any eventual price would be relatively low.
[via AVING]