Meizu PRO 7 second screen might have colors after all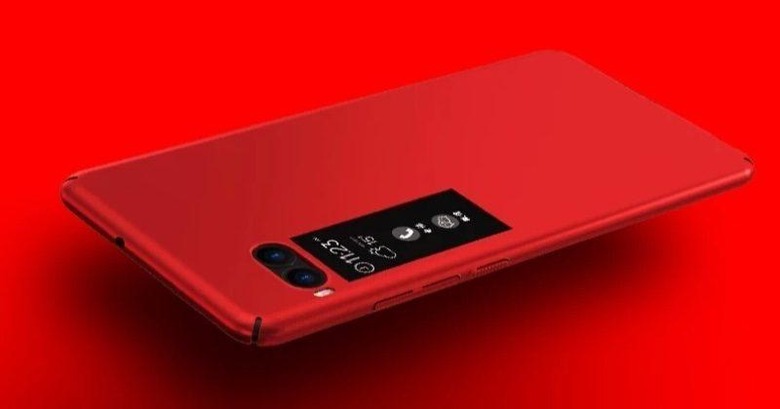 The Meizu PRO 7, when it comes out in the next or so months, is going to be one strange phone. That's going to be true whether this latest bit comes to pass or not. Putting a second screen on a phone's back isn't exactly new. There's even a Kickstarter for offering something similar for the iPhone 7 pair. But whereas previous implementations put a full-sized e-ink screen on the back, the Meizu PRO 7 will supposedly have a "mini" screen instead. And it might not even be grayscale e-ink at all.
Let's go back to why you might want to have a second screen on the back of your phone, particularly one that uses an e-paper display. The point is to have an always on, always visible screen to display information without draining your battery that much. E-ink is used precisely because it only needs to sip a bit of power when changing the contents of the screen.
Initially, that seemed to be the case for the Meizu PRO 7, except it might not exactly be similar. For one, the second screen only occupies a fraction of the phone's back, just enough for very basic information. But now, based on a new leaked photo, it seems that the second screen will be a full color display. Not even a colored e-ink screen but a regular LCD panel most likely.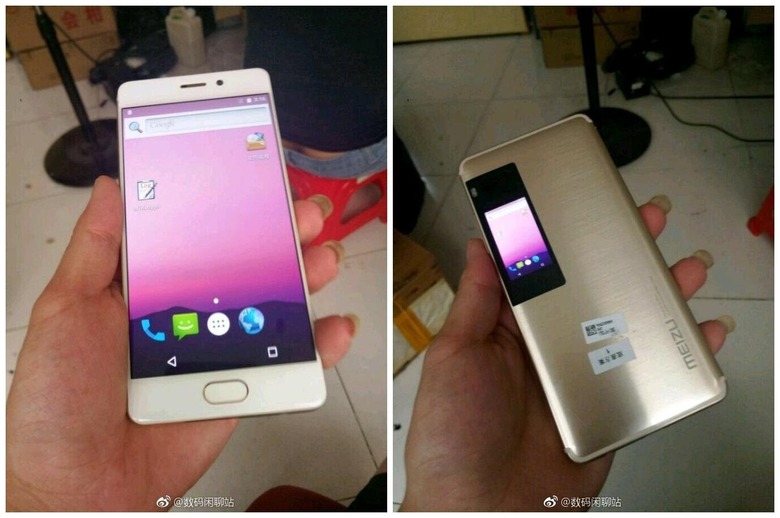 We can't yet put our faith on this photo, since it contradicts a batch of rendered images supposedly to be used as marketing materials for the Meizu PRO 7. But perhaps more importantly, it makes very little sense if Meizu puts a battery-draining full color LCD screen, even if it's that small. The LG V20's second screen is already admitted to use up 1% or more of your battery. How much more a larger screen?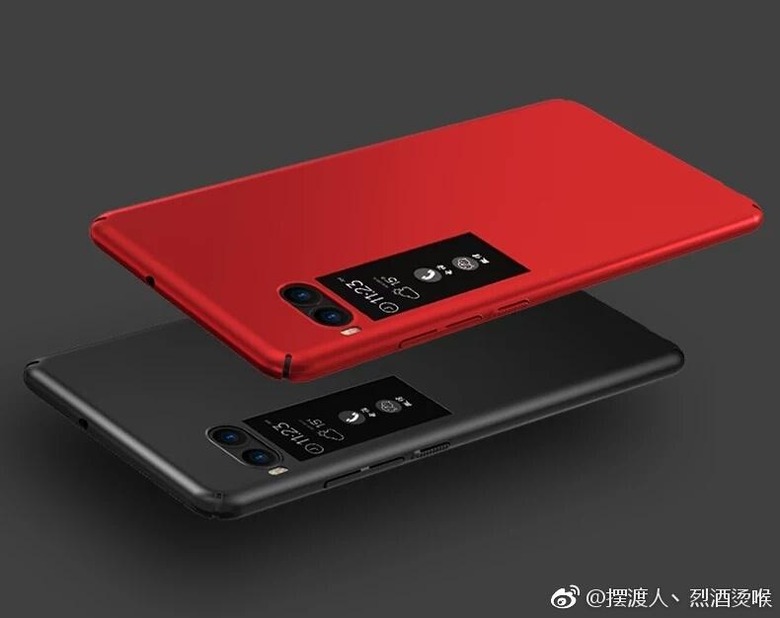 The Meizu PRO 7 is expected to debut in July or August, bearing a MediaTek Helio X30 processor, or even a Samsung Exynos 8895 for a "Plus" version. Something consistent in the leaks is the dual cameras, allegedly 16 megapixel Sony IMX386 and a 12 megapixel IMX286 sensors. Despite its eccentricity, the Meizu PRO 7, based on these same leaks, will at least exhibit some rationality by keeping the 3.5 mm headphone jack intact.