Meizu Pro 7 renderings show a sexy device with a premium look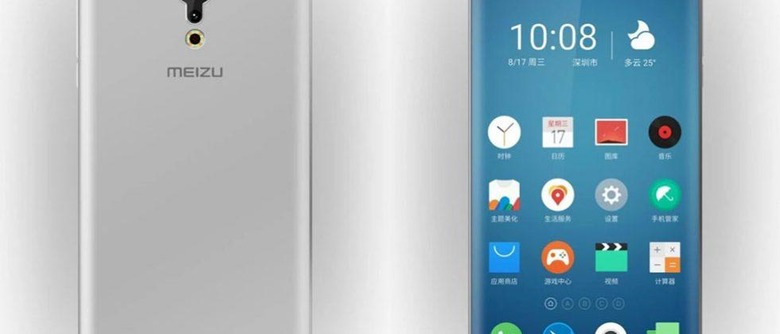 Some renderings have surfaced that claim to show what the next flagship device from Meizu might look like. These renderings don't look like the typical Meizu style, which is a good thing. The brand tends to design its devices with a rather plain style to them, but the Meizu Pro 7 might break from that. This device has a front that appears to have slightly curved edges to the screen reminding more than a bit of the Galaxy S7 edge.
It's hard to tell from the renderings, but it doesn't appear that the sides of this curved screen Meizu is using are as curved as the Samsung Galaxy S7 edge where you can actually use the curved sides to show notifications and other data. Another interesting tidbit is that the rendering of the back of the phone show dual camera lenses. Perhaps the device will have a camera that allows the user to refocus the image after the picture is taken.
The renderings show that the Pro 7 will have the same antenna design and LED flash ring that we saw in the past on the Pro 6 smartphone. Rumors also suggest that the Meizu will be going back to Samsung processors under the hood with the Pro 7 using the Exynos 8890. That needs a big grain of salt though considering that Mediatek has an investment in Meizu.
Using a Samsung processor when Mediatek is an investor would be a bit of a face slap. That's all we know about the Pro 7 device right now. Perhaps more detail will come next month when IFA 2016 kicks off. We will be on the lookout for more info on this rumored device.
SOURCE: Gizchina