Meizu PRO 7 invite has a hidden surprise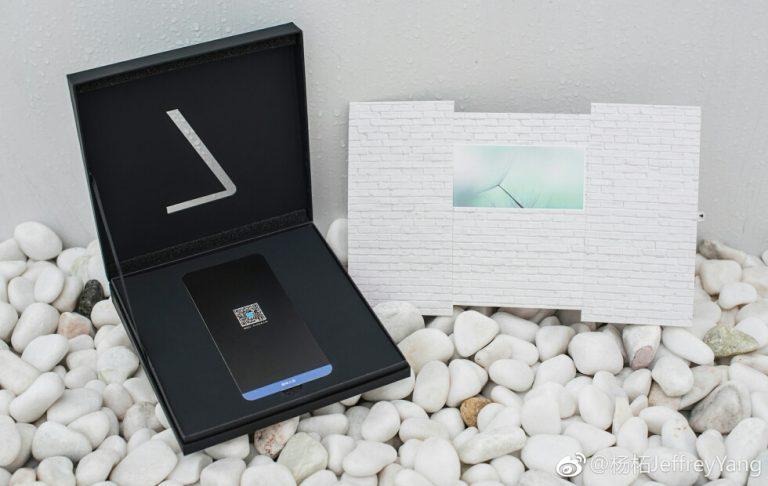 If there were any doubt that the Meizu PRO 7 would have a rather unconventional second screen on its back, the company's press invite puts those to rest. Or at least that seems to be the case based on these leaked photos of what is allegedly the boxed invitation for the smartphone's unveiling in two weeks. Because in addition to the details of the event, the box also contained a replica of the Meizu PRO 7, including its second screen.
It's not the fact that the Meizu PRO 7 has a second screen that's weird. More than being the first Chinese OEM to employ such a gimmick, how it's implementing it is what's more interesting. While most bigger second screen implementations make use e-ink displays, Meizu will supposedly use a full color LCD one instead.
At least that has been the idea put forth by past leaks, showing a screen on the back of the smartphone in full color but at a fraction of the main display. The latest batch of leaked photos hinted that the second screen will simply be a mirror of the first, particularly useful for higher quality selfies.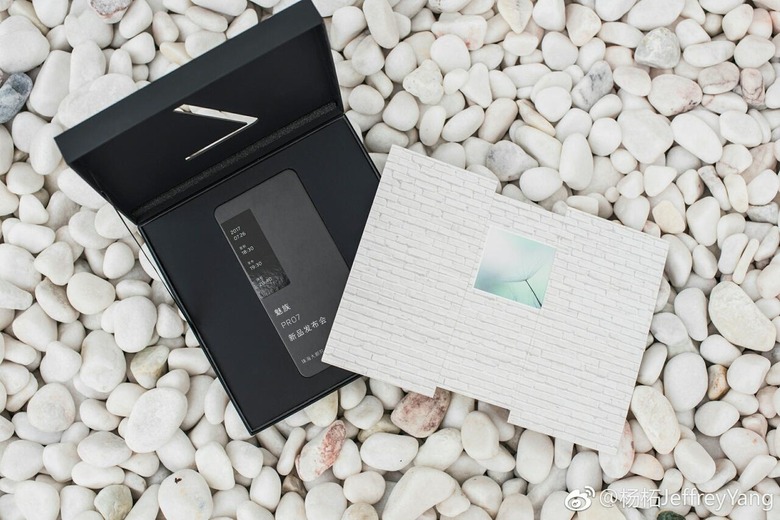 This new batch, however, puts that into question again. The box containing the invitation for Meizu's press event later this month also include a replica of the PRO 7. Not a precise dummy model, mind you, but just a piece of slab with a QR code on the front and what looks like a second screen on the back. Said screen, however, only displayed white text on a black background, not unlike a black and white only screen. That said, any colored screen can emulate a black and white mode, so it's not set in stone yet either.
Another curious thing about the replica is that the front is all black save for a thin blue bar at the bottom. If this is indicative of the Meizu PRO 7's front screen, then we might be looking at yet another bezel-less dislay, one whose bezel is confined to the bottom, not unlike the Xiaomi Mi Mix last year. Whether that is indeed the case, we need only wait for 26th July to roll around to find out for ourselves.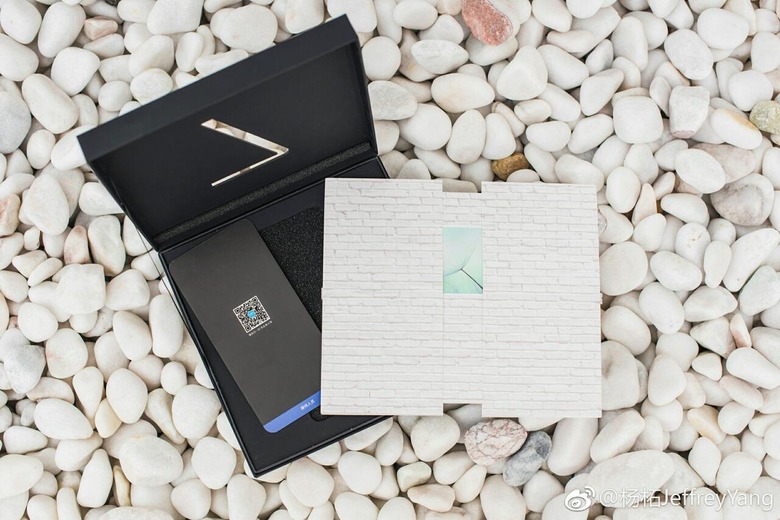 VIA: Weibo