Meizu PRO 7 at TENAA - 10nm CPU, dual Sony sensors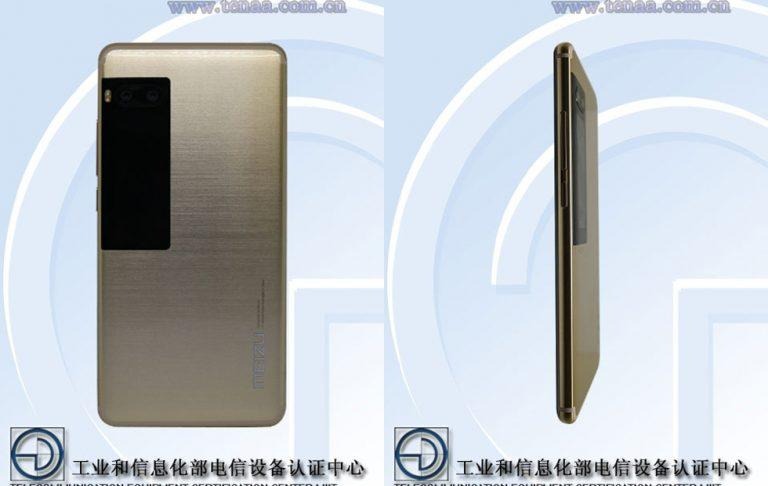 Meizu isn't exactly one of the more popular smartphone brands outside of China but, for the past weeks, it has managed to pique market watchers' curiosity. Not because it has banished all bezels (it still has some) or implemented an onscreen fingerprint scanner (it doesn't). Instead, it is an odd curiosity because of the way it is implementing a niche "second screen" feature. Fortunately for Meizu fans, that won't be the only interesting thing about it, at least based on this sighting at China's TENAA agency.
TENAA filings usually yield more information that the equivalent US FCC documents, so we can glean a bit more information from it. For example, the Meizu PRO 7 will run on the MediaTek Helio X30. This is significant because this is the chip maker's first 10 nm chip. That comes with the usual promise of smaller chip size, better performance, and better power efficiency.
The filing also reveals that the Meizu will indeed have a dual camera setup, one that uses two 12 megapixel IMX386 sensors. This is the same sensor used in Meizu's other smartphones, including the Meizu MX6 and Meizu PRO 6 Plus. It is also the sensor used by the Xiaomi Mi 6 and Mi Max 2.
TENAA also confirms that the Meizu PRO 7 will have a 5.2-inch 1080p Full HD main screen. Sadly, it is silent on what the second screen will be, which is pretty much the smartphone's biggest selling point. Not that it will actually be useful.
So far leaks have painted a picture of a "mirror" display for showing widgets as well as for taking hi-res selfies. Whether it will be limited to those use cases is something we will find out really soon. Meizu has sent out invites for its 26th July press event, and it made it absolutely clear that it will be all about the Meizu PRO 7.