Meizu PRO 6 teased by CEO, debuting April 13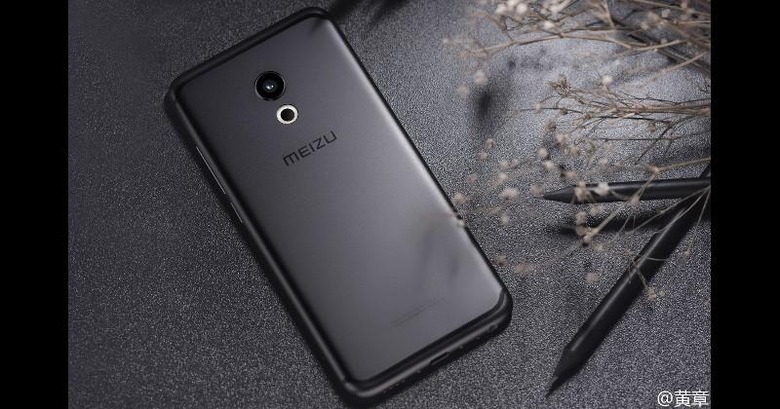 It has been barely a few days since Chienese manufacturer Meizu announced the Meizu M3 Note and yet it is already preparing for an even bigger event. The company has sent out invitations for an April 13th event and it isn't shying away from confirming that it indeed plans to unveil the Meizu PRO 6 on that date. And to help drum up hype, Meizu's own CEO Zhang Huang has gone to Chinese social networking site Weibo to tease the backside of the smartphone.
The PRO is, after all, Meizu's flasghip so a separate event is indeed warranted. The bigger question always is what the company has to offer this time around. This day and age of smartphone giants, making even a dent in the media, much less the market, require more than just gimmicks but, more importantly, sustainable quality.
The Meizu PRO 6 might have a few tricks up its sleeves, depending on your inclinations. It will, for example utilize the MediaTek X25 process, the chip maker's most powerul 10 core CPU. The design of the smartphone also seems to be quite interesting if earlier leaks are to be taken at face value. Utilizing Plastic OLED or P-OLED, the same time of OLED screen on some smartwatches, Meizu's flagship will supposedly curve at the top and bottom edges in addition to the usual sides. Other rumored features include 3D Touch-like pressure sensitivity.
CEO Huang shares a glimpse of the smartphone but, sadly, it isn't that rumored front side. It's just the rear of the Meizu PRO 6 supposedly. The design, however, is odd. The lines and the lighting makes one think of a rather thick device. Huang seems to be aware of this unintended effect and explicitly promises the smartphone is a lot thinner.
Meizu is one of the top Chinese smartphone makers but trails behind the likes of Xiaomi, Huawei, and OPPO. It will definitely need to step up its game if it wants to still be in the running, not to mention leave a mark in the international market as well.