Meizu Pro 6 benchmark shows MediaTek deca-core power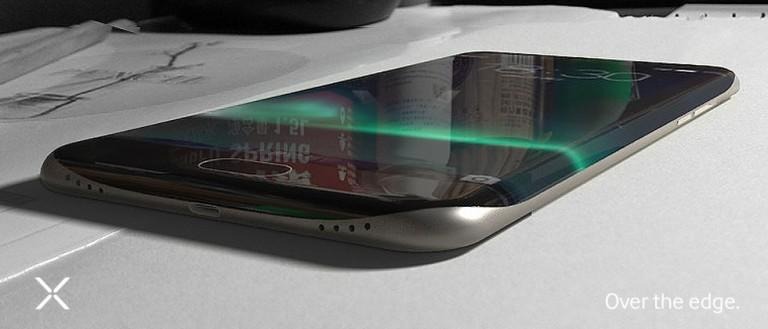 Although it was largely absent from MWC 2016, Meizu might be preparing something just as special and head-turning. The Meizu Pro 6, its next flagship, has yet to take flesh, but, at least according to leaked images and the company's own press event, it will put up quite a show. In addition to curved screen edges on all four sides, the high end Chinese smartphone will be sporting MediaTek's most powerful deca-core processor to date, a fact confirmed by a sighting on the GFXBench website.
MediaTek is quite known for making bold claims and bold moves, in contrast to Qualcomm's usually more cautious progression. Back when octa-core processors were still new, it boasted of a "true octa-core" CPU that mixed cores of the same kind, versus' the usual big.LITTLE ARM architecture used by Qualcomm or even Samsung. And now that octa-core has become more common, MediaTek is pushing the boundaries again with CPUs that boast 10 processing cores.
The Helio X20 is actually MediaTek's first deca-core CPU and it has yet to actually start shipping. But at a press event last week, it already announced a special variant, the Helio X25. Compared to the mainline version, the X25 is clocked to run faster at 2.5 GHz max. The Mali T880 GPU is also clocked higher at 850 MHz. But while that might sound all nice and good, the chip was supposedly made for the Meizu Pro 6 and that smartphone alone. All other MediaTek customers will have to settle for the 2.3 GHz X20 version.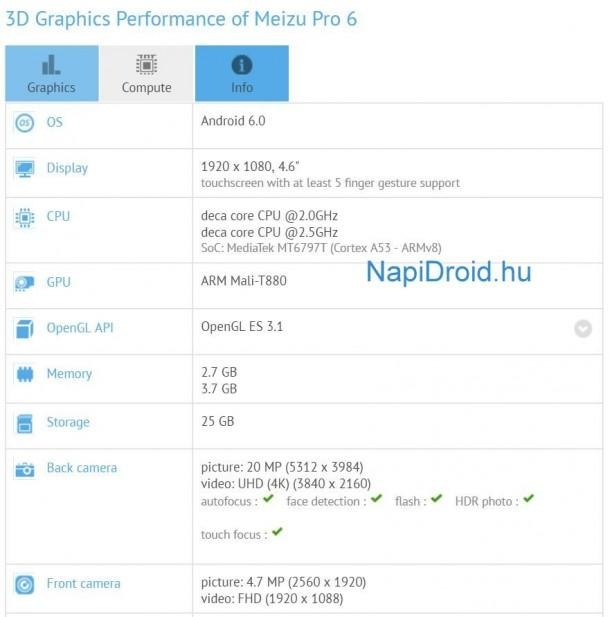 The Meizu Pro 6 is expected to also have 4 GB of RAM and 32 GB of storage, also confirmed by this GFXBench listing. Interestingly, the stats on the page show a 4.7-inch 1080p screen, which could simply be a test board of some sort. The smartphone is, in fact, leaked to have a 5.7-inch QHD display that curves on the left, right, top, and bottom sides of the device. Whether that last bit is actually accurate or more like wishful thinking, we'll have to wait for the real device to show up.
VIA: NapiDroid