Meizu Note 9 Mixes 48 MP Camera With Mid-Range Snapdragon 675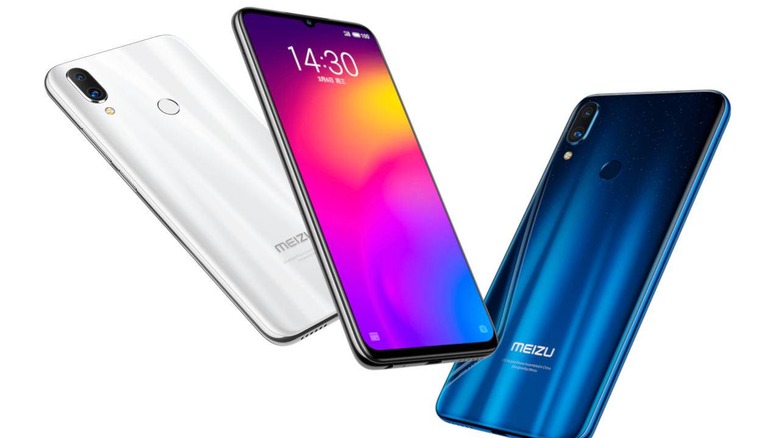 Meizu's attempt to sell even the idea of a button-less smartphone may have ended up as a total flop, but that's not going to make a dent in the Chinese OEMs mission to rain unusual phones down on the market. Its latest trick? To put a camera you'd usually only find in premium phones and slap it on a mid-range Meizu Note 9.
Compared to that failed Meizu Zero or even the dual screen Meizu Pro 7, the Meizu Note 9 is almost tame. Of course, it also runs the risk of being associated with Samsung's late 2018 flagship, but just one look and you're unlikely to mistake it for the Galaxy Note 9.
Meizu's version does have very thin bezels but it does still have a tiny waterdrop notch housing a 20 megapixel front camera. On the back, you only get two cameras but one is a whopping 48 megapixel sensor, one of Samsung own ISOCELL cameras. That's assisted by a 5 megapixel sensor for selfies and such.
It may almost look and sound premium, but inside is a slightly different story. The new Qualcomm Snapdragon 675 isn't going to be a pushover but it's no 855. The 6.2-inch screen only goes as far as FHD+, of course. Admittedly, the 4,000 mAh battery is very generous. All of that is coordinated by Flyme 7.2, not exactly one of the more popular Chinese ROMs. At least it's based on Android 9 Pie this time.
The Meizu Note 9's configurations are also on the mid-range side, with 4 GB of RAM and 64 GB of storage at the lowest for 1,398 RMB ($208). Oddly, Meizu offers a model with 4 GB of RAM and 128 GB of storage or 6 GB of RAM with 64 GB of storage, both for 1,598 RMB ($238).