Meizu MX3 Gets Official With Exynos 5410 Octa Processor And 128GB Of Storage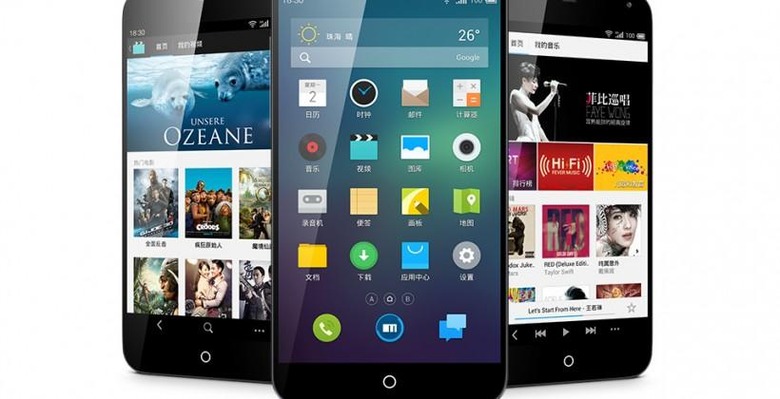 Meizu is a name that is perhaps best known in China. And while that may be a true statement, it looks like the recent announcement for the Meizu MX3 may bring some talk from those outside that market. Coming off of some recent rumors and leaks, Meizu has officially announced the MX3 and it will indeed have storage options ranging as high as 128GB.
In what seems like a fairly complete range of options, the Meizu MX3 will be available with 16GB, 32GB, 64GB or 128GB of internal storage. The handset will have a 5.1-inch display with a (slightly unique) resolution of 1800 x 1080 and arrived powered by an Exynos 5410 Octa processor which as we have seen means four Cortex A7 at 1.2GHz and four Cortex A15 at 1.6GHz. That processor will then be paired with 2GB of RAM.
Of course, the usual array of smartphone goodies to include WiFi and Bluetooth 4.0, GPS and NFC will also be included. The power will be provided by way of a 2400 mAh battery and the handset will also be sporting a 2 megapixel front-facing camera and a Sony 8 megapixel rear-facing camera with an f/2.0 lens. Touching back on the battery and it was said the handset should be able to provide for up to 9 hours of 3G browsing time and up to 10 hours of WiFi browsing time.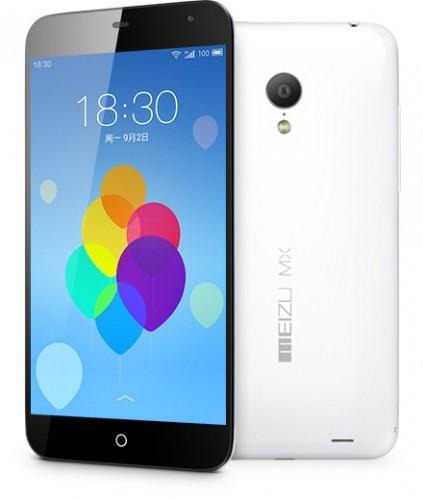 Meizu also announced the MX3 in a variety of colors to include green, blue, purple, pink, orange and more. Pricing looks like it will range from as low as CNY2,499 (roughly $400 US) for a 16GB model to as high as CNY3,999 (roughly $650) for the 128GB model. But again, while we can make the price comparisons, the Meizu MX3 isn't a handset that we are expecting to arrive outside of China.
In fact, as of now there has been no mention of a global release. And to further the thought of this one remaining only for those in China, the MX3 is running Flyme 3.0, which is a customized version of Android 4.2 Jelly Bean.
SOURCE: Meizu