Meizu Mbook 1080p-capable iPad rival detailed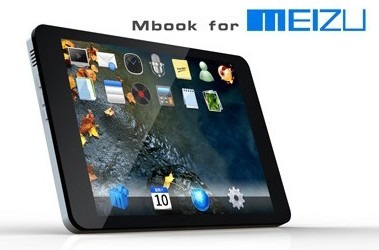 It's been a while since we've heard from Meizu but it seems the company has been watching Apple's iPad and planning their alternative.  The Meizu Mbook is an 8.4-inch touchscreen slate running at 1024 x 768, with an unnamed 1.5GHz processor capable of 1080p output via an HDMI port.
There's also integrated WiFi, 3G and GPS, and the touchscreen uses – like the iPad – a capacitive layer rather than resistive.  The whole thing is expected to measure 210 x 140 x 14 mm, and the battery tipped to last for up to 12 hours use.
OS is presumed to be Android, though heavily customized in the process.  Right now we don't know how much the Mbook might cost, nor exactly when it could arrive, though it's speculated that we won't see it on shelves until early 2011.
[via Electronista]