Meizu M8 - no, of course it doesn't look like an iPhone...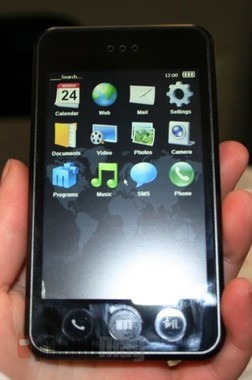 So the rep from Meizu, much like the company as a whole, continues to profess their design didn't come from the iPhone, that their design was completed some time towards the end of 2006, well before the iPhone was released. They still don't mention anything about the software though, which is almost definitely stolen from Apple.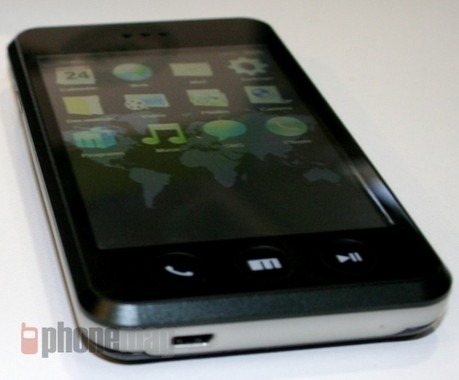 Technically the OS runs on top of Windows CE 6.0, but it looks, and works, just like the OS X Mobile interface on the iPhone, even the finger flicks are the same. They don't currently have a fully functional handset, they have a handset that can display 4 different images, and then they have a prototype board that has a fully functional OS.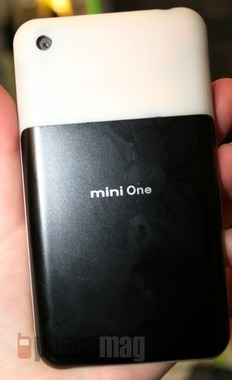 Once they get everything figured out and working in a handset, it will have a 3.4" touchscreen with a 720x480 resolution, a 3MP camera, and GPRS/EDGE (even the good knockoffs can't give us a 3G iPhone) it also has TV-out and Bluetooth 2.0+EDR. It will be launching in 6 months, hopefully.
[via PhoneMag]