Meizu M5c arrives bearing colors and Android Nougat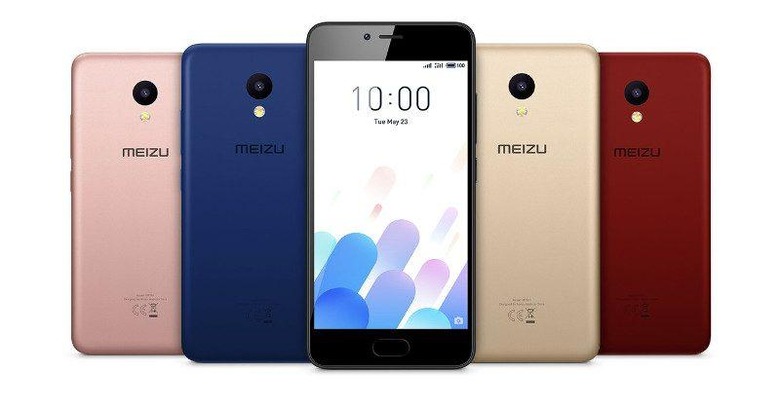 Roughly 3 months since it announced the mid-range Meizu M5s, the Chinese company is coming out again with an even more wallet-friendly membe of its M5 family. The new M5c isn't going to win any race, but it tries to make up for that with a splash of color. But perhaps more than its looks, Meizu fans will probably be elated that it is also the first Meizu phone to run the latest Flyme 6, finally ushering in the age of Nougat.
The problem with heavily customized Android experiences is that it takes longer to update them. Customizations built on top of the platform have to be tested for each and every release, especially big ones like Android 7.0. When the Meizu M5 and even the M5s came out, they were still running the Marshmallow-based Flyme 5. Now Meizu users can look forward to Nougat in the not so distant future, a future that starts now with the M5c.
Meizu is quite proud of the CNC-made unibody of the phone, but make no mistake. There is no metal here. Instead, the Meizu M5c makes use of the long-proven polycarbonate plastic. Admittedly, that material is usually more resilient to bumps and drops. And you won't be able to tell anyway, with the phone's generous coating of black, gold, red, blue, or pink paints.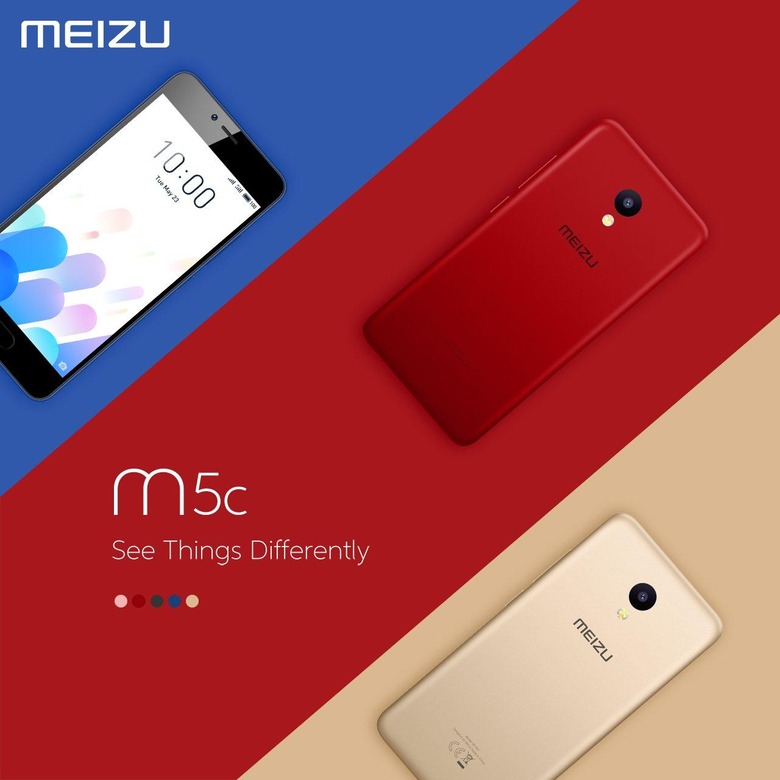 Inside, the M5c is an entry-level smartphone. Fortunately at least by 2017 standards. That translates to an unnamed 1.3 GHz quad-core processor, 2 GB of RAM and 16 GB of storage. The 5.0-inch screen does at least get an HD resolution. On the front, you have a 5 megapixel camera while on the back you have an 8 megapixel sensor with a 4-element lens.
Unlike most of its models, Meizu is launching the Meizu M5c around the world in Austria, Belgium, Brazil, Brunei, Cambodia, Mainland China, France, Hong Kong, India, Israel, Italy, Myanmar, New Zealand, Russia, Spainm and Ukraine. No US or UK in that list. Pricing hasn't been announced yet, but it is believed to cost around $275.