Meizu enters the US market with a "floating" Gravity speaker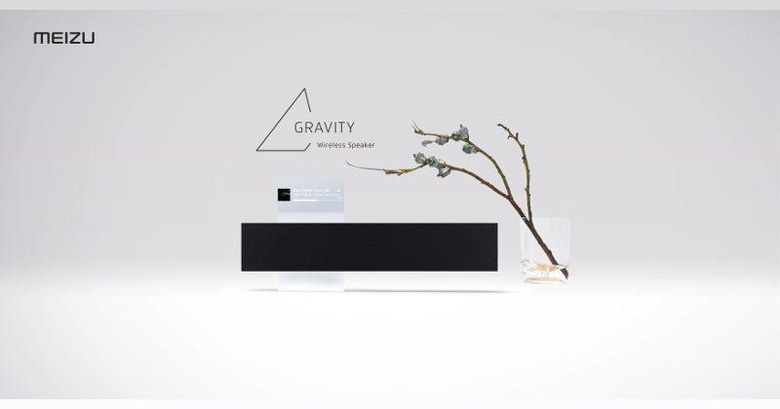 For those who keep tabs on the smartphone market, the name Meizu might be easily recognized as one of the more popular Chinese brands. Those who know the brand before that, however, will probably remember how the company started out making portable MP3, and then MP4, players. Meizu has no illusions that it isn't yet as strong a global brand as Xiaomi, Lenovo, and Huawei, the three top dogs in the Chinese smartphone market. So in its first formal attempt to venture to the West, particularly the US, it is going back to its roots and crowdsourcing Gravity, a rather intriguing "floating" wireless speaker.
Yes, this speaker is ironically named. The word "gravity" calls to mind "pull" and "weight", but the speaker's design is completely the opposite. Gravity was designed to actually look like it's floating. That optical illusion is made possible with the smart use of speakers and materials. This unusual concept sprung from the creativity of lead designer Kosho Tsuboi from Tokyo. After graduating from university, he lived as a trainee in a Zen Buddhist temple where his father is abbot. His upbringing and culture definitely shines through the minimalist and rather liberating design of the Gravity speaker.
To emphasize the floating nature of the speaker even more, Meizu opted to use smoke and mirrors, almost literally for the last part, to project the usual speaker information through a prism, creating what practically looks like a floating display. As an added touch, they designed what is called a "Half Mirror" feature, using a special coating for the speaker itself so that the speaker's internals aren't seen through the prism in reverse.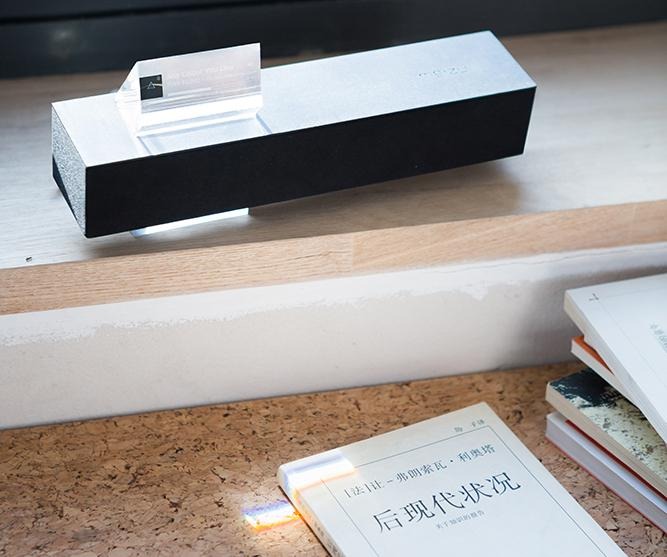 A good wireless speaker, however, shouldn't just look good. It actually has to sound good as well. Meizu calls upon nearly two decades of experience in this industry to pull it off. It history has also put it in an advantageous position with partners, like famed Swiss acoustic experts Dirac, as well as component suppliers for Bose and JBL. Suffice it to say, Meizu's Gravity promises an audio experience that is just as uplifting as its visage.
But the biggest question perhaps is why Meizu has chosen to go through the Indiegogo crowdfunding platform to launch Gravity. Surely, the company has enough resources to produce it. Despite the name, crowdfunding has become more than just a way to fund projects and products. It has transformed into a way for creators, which are sometimes established companies or popular people, to get in direct touch with their customers and collaborate on a product. For Meizu, crowdfunding, particularly "enterprise crowdfunding", is a way for it to test the waters in the US and build a reputation among its would be customers.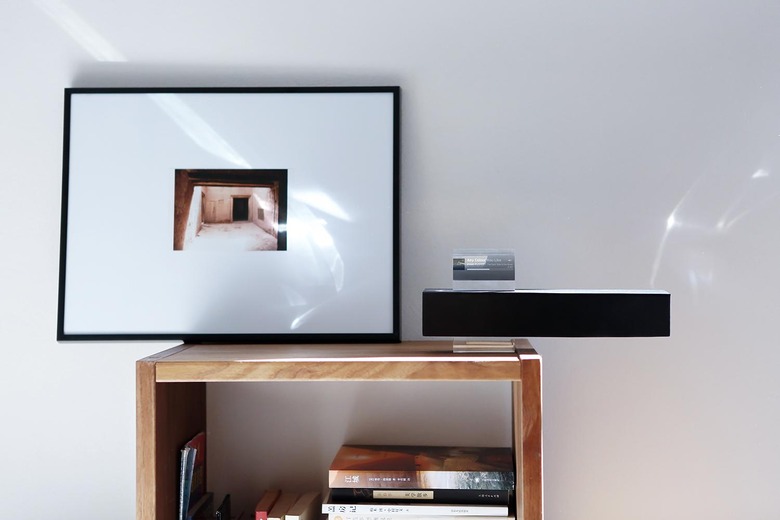 Perhaps as proof that it doesn't really need money as much as it needs input and show of interest, Meizu is only setting a rather modest $100,000 goal. An early bird pledge of $169 will get you one Gravity speaker. After those 200 slots are gone, the base price will start at $199. If all goes according to Meizu's plans, mass production will start in October, with a shipping date set for December this year.