Meizu 16s is a traditionalist in a sea of notches and holes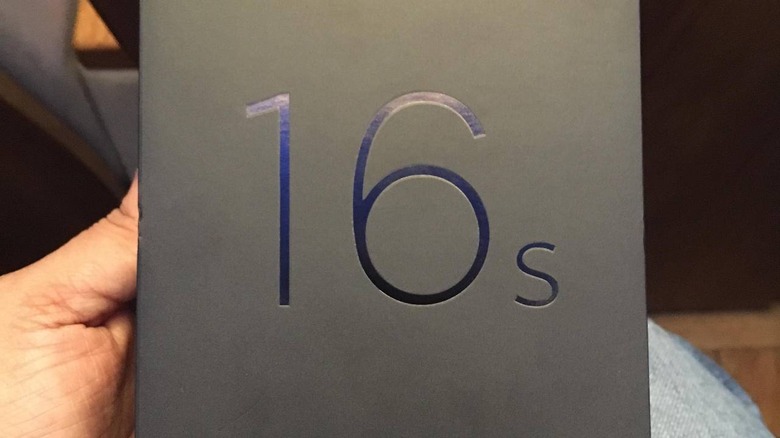 These days, almost every premium smartphone has a gimmick, most of which are used to decrease the amount of bezels around the screen. If you don't have a notch, a punch=hole cutout, a popup camera, or a slider, then you must be an unfortunate mid-range budget handset. Of course, that wasn't always the case and it doesn't have to be. That seems to be the message that Meizu is sending with the Meizu 16s, a high-end smartphone with no fuss or gimmick, just affordable raw power.
That's not to say the Meizu 16s isn't pretty. Depending on where you stand, it could either look like a phone from a bygone era or a breath of fresh air. There is still some bezel, particularly at the chin and at the top of the 6.2-inch 2232x1080 Samsung AMOLED screen, but the latter allowed it to cram a 20 megapixel front camera with HDR support there.
Inside, the Meizu 16s is as powerful as any 2019 flagship. There's the Qualcomm Snapdragon 855 with 6 or 8 GB of RAM and 128 GB of fast UFS 2.1 storage. The 3,600 mAh battery can charge fast with Meizu's 24W mCharge tech. And it runs on Android 9 Pie out of the box, though with Meizu's Flyme 7.3 flavor, of course.
That's not to say the phone is old-fashioned. It has an in-screen fingerprint sensor and some AI-powered optimizations. The 48 megapixel Sony IMX586 is, of course, one of the latest mobile cameras around and that is assisted by a 20 megaixel f/2.6 wide-angle camera. It even has a Dual Super Night Scene Mode, though it remains to be seen how it fares against the latest phones.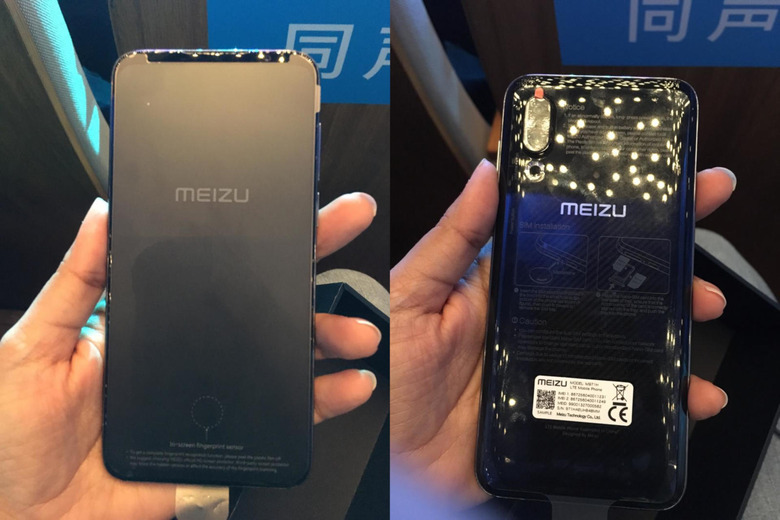 Unfortunately, Meizu did pick up some disappointing new trends along the way. There is, for example, no microSD card slot, so you're forever stuck with 128 GB. There is also no headphone jack for audiophiles.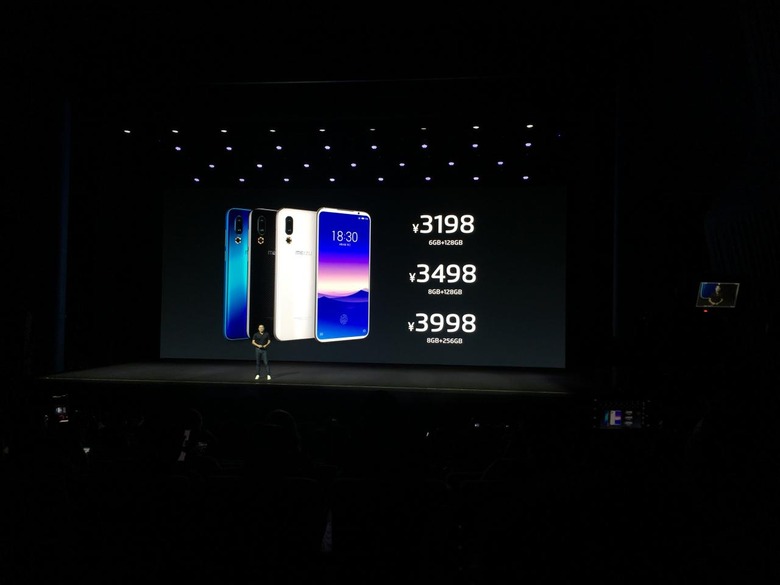 All in all, the Meizu 16s seems to be a well-balanced flagship made sweeter by its 3,198 RMB ($476) price tag for the 6 GB RAM model and 3,498 RMB ($520) for the 8 GB RAM configuration. Lucky Meizu fans in China will also be able to get their hands on a configuration with 8 GB of RAM and 256 GB of storage, still without a microSD card slot, for 3,998 RMB ($595).
Katie Johnson contributed to this piece.