Meitu T8 boasts of a 12MP Dual Pixel selfie camera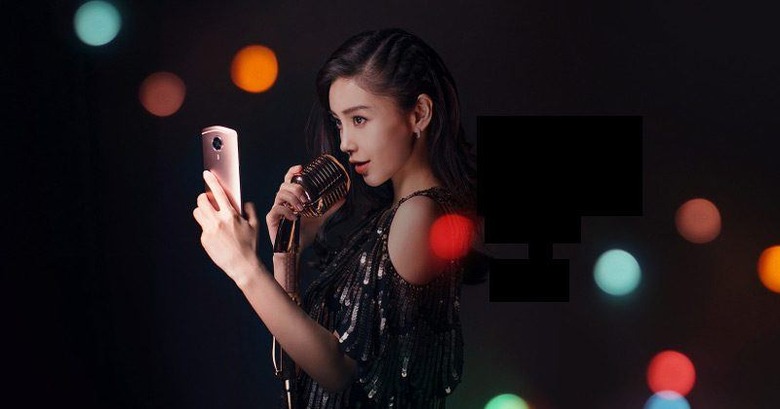 Chinese manufacturers have always been quicker to jump on the latest fads, unlike the larger companies that are more wary of missing earnings forecasts. So when the smartphone world decided that selfies are the next big thing, many of these OEMs came out flashy gimmicks and features. The newly unveiled Meitu T8, however, probably takes the cake. Sure, it might not have the highest megapixel count around, but it boasts of having the first, and probably only, smartphone with a front camera with Dual Pixel technology.
"Dual Pixel" is probably a bit of a misnomer, but who are we to argue with the camera makers who coined the term. In truth, this technology refers to the fact that each pixel in a sensor makes use of two photodiodes, one on each half of the pixel. These two photodiodes allow the sensor to make use of phase detect autofocus without the need for a separate phase detect AF sensor.
This technology has mostly been used on DSLRs but it has also made its way to smartphones already via the Sony IMX362 sensor. This is the same sensor used in the Vivo Xplay6 and, based on a teardown, the Galaxy S7 as well. Meitu, however, puts that sensor on the front of the smartphone instead of the back. As such, Meitu bills the T8 as the ultimate selfie smartphone, especially with Optical Image Stabilization (OIS) at work on the front camera as well.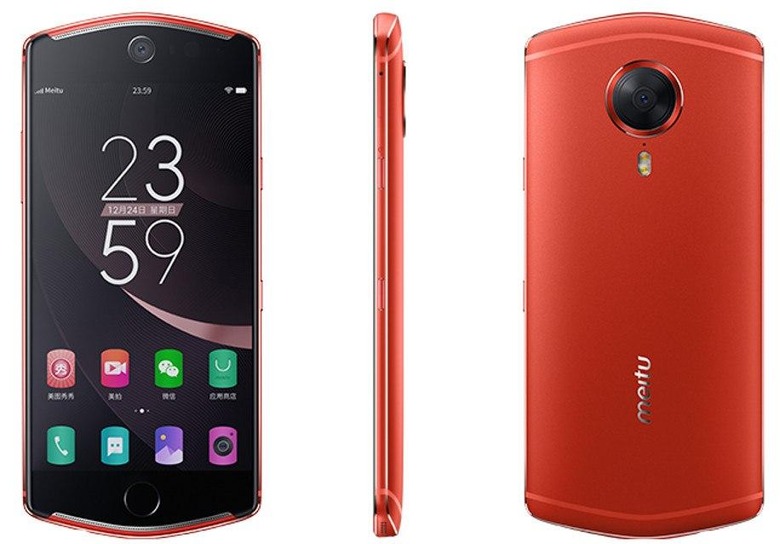 The rest of the Meitu T8's specs are typical of high-end Chinese smartphones, which is to say premium hardware with a slightly disappointing screen. Inside, you'll find a MediaTek Helio X20 MT6797, a 2.3 GHz deca-core, yes 10 cores, processor, with 4 GB of RAM and 128 GB of storage. The rear camera isn't so bad either, sporting a 21 megapixel Sony IMX338 sensor. The display, however, is a 5.2-inch screen with 1920x1080 pixel resolution only. At least it boasts to be a Samsung AMOLED panel.
You have to give Meitu props for being unorthodox, down to the design of the device. The top and bottom edges are neither curved nor flat but almost angular, as if trying to pull your attention to the cameras. Sadly it only runs Android Marshmallow, coated by Meitu's own "MEIOS 3.5" user experience. Price for the Meitu T8 is set at 3,300 CNY, roughly $480, though probably available only in China, at least for now.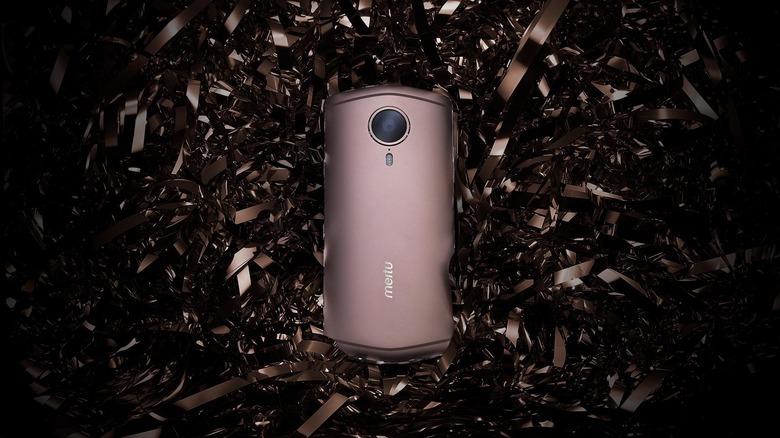 • Operating System: Android 6.0 Marshmallow, MEIOS 3.5• CPU: MediaTek Helio X20 MT6797, 2.3 GHz deca-core• RAM: 4 GB• Storage: 128 GB• Display: 5.2-inch, 1920x1080, AMOLED• Main Camera: 21 MP Sony IMX338• Secondary Camera: 12 MP Sony IMX362, Dual Pixel, OIS• Battery: 3,580 mAh, non-removable, fast charging• Dimensions: 158.4 mm x 71.5 mm x 9.3 mm• Weight: 170 g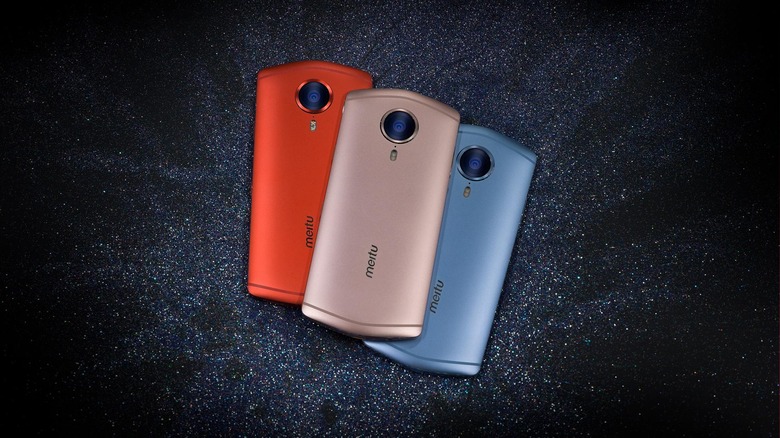 SOURCE: Meitu