Meitu M8 "photography robot" phone has a Sailor Moon selfie stick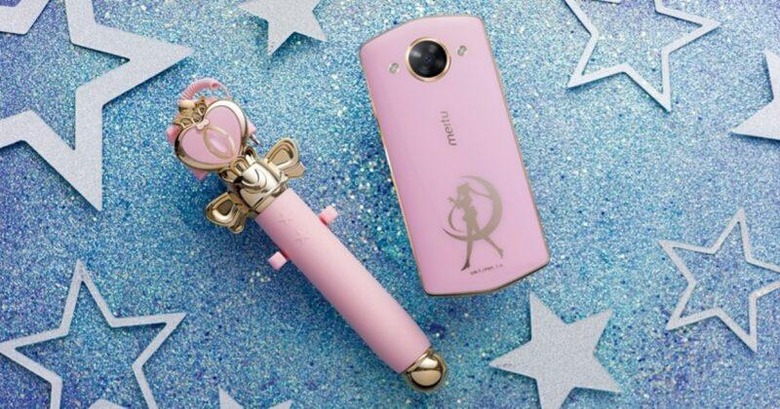 Meitu broke into the smartphone scene a few months ago with a familiar proposition but an unorthodox execution. The Meitu T8 was a very selfie-centric smartphone with an eye-catching design, not always in a good way. Now it is continuing that tradition with the Meitu M8 with even more selfie goodness, this time on the camera side. But you might forget all that when you get a hold of this limited Sailor Moon edition, which comes with a wand, rather a selfie stick.
Specs-wise, the Meitu M8 doesn't really differ from the T8 before it. It's powered by a MediaTek Helio P20, with 4 GB of RAM and a 5.2-inch Full HD display. It has the same 21 megapixel rear camera as the T8. It even has that odd, somewhat uncomfortable design.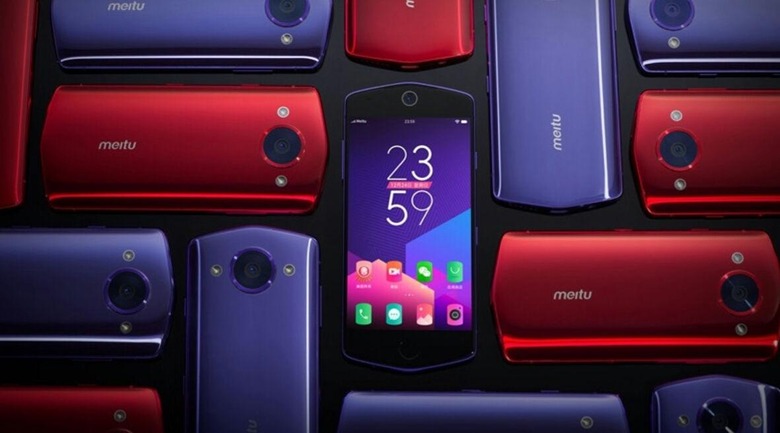 The good news, at least for those who subscribed to Meitu's promise, is that the front camera is almost exactly the same. The same Sony IMX362s and its 12 Dual Pixel sensor. It even has a much-coveted Optical Image Stabilization you rarely find in front cameras. What has changed, then, is the software that supports that camera. Meitu calls the M8 a "photography robot". What it probably wants to say is that the smartphone has some level of computer vision and machine learning for instant beautification.
But never mind all that! Meitu is selling a limited version of the smartphone themed after the classic anime Sailor Moon. And Meitu didn't stop at giving the phone a pink paint job and the iconic shiloutte. Meitu is also throwing in Sailor Moon's wand, which doubles as a telescopic selfie stick to chase the selfie baddies away.
The Meitu M8 itself launches in mid-June for 2,599 RMB ($376) while the Sailor Moon Limited Edition will go for 2,999 RMB ($434). But if you're more into a certain feline, there will also be a Hello Kitty Special Edition for 2,799 RMB ($405).