Meike's 1.4x teleconverter spotted at PMA 2009, hands-on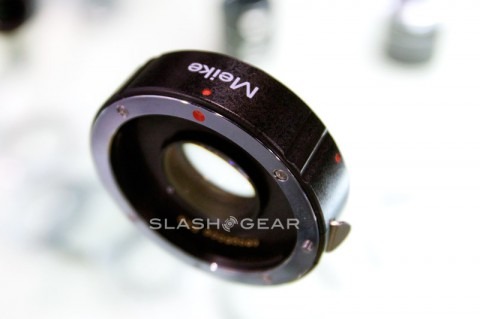 Having owned four 1.4x teleconverters for my birding outfit, I was excited to see a new candidate at PMA 2009. From previous report, we spotted a 3rd party battery grip for 5D Mark II at Meike booth, as well as a new a 1.4x TC available for both Nikon and Canon mounts. The design is closely resembling the Tamron SP or the kenko standard 1.4x TC; it doesn't has a front element that's sticking out from the mounting flange nor o-rings for weather seal, but definitely has slight edges in built quality.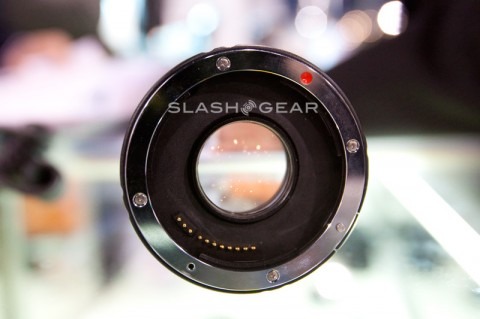 Picture shown a Canon mount, and noted the presence of contact pins, thus a tape pin trick is required if one were to pair it up with 400mm 5.6L prime on a pro-sumer body. Obviously it would be insane to carry a 500mm with me, thus a hands-on test was conducted on a 5Dm2/85L Ver 1 outfit presented at the time.
The AF speed likes most 3rd party TC, is more decisive than Canon's build, spots on and without the appearance of slowness in picking up focus, even in average lighting condition. Apparently, the presence of chromatic aberration effect in high contrast area was partly due to the lens itself, especially in large aperture setting. When asked about pricing, Meike hesitated but hinted about $110.