MegaUpload host denies data delete ultimatum: "Don't call us"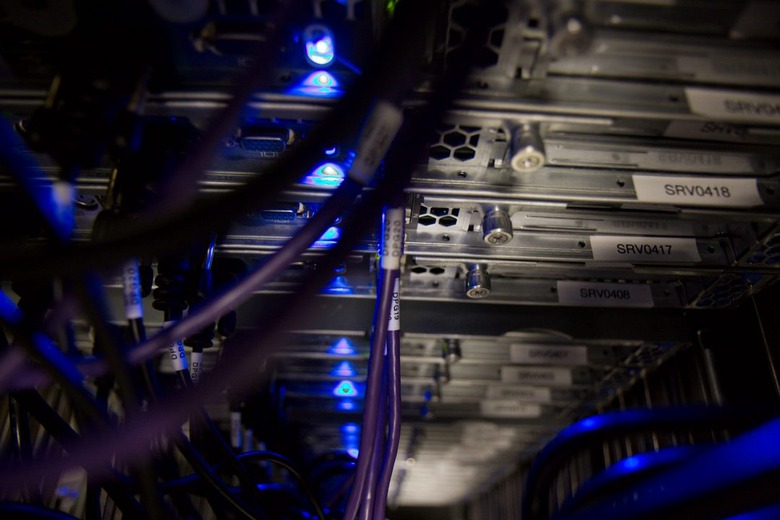 Carpathia Hosting, one of MegaUpload's server companies, has responded to US federal investigator suggestions that user data will be deleted from Thursday February 2, pointing out it has no access to any files and denying it supplied the cut-off date. "Carpathia Hosting does not have, and has never had, access to the content on MegaUpload servers" a company spokesperson told us this morning, "and has no mechanism for returning any content residing on such servers to MegaUpload's customers."
Carpathia, along with Cogent Communications Group, were two hosting companies named in a report suggesting MegaUpload's server agreements would run out before the end of this week. That could mean users' data – including legitimate files, rather than just copyright-infringing content – would be permanently lost.
The hosting firm suggests that "anyone who believes that they have content on MegaUpload servers contact MegaUpload" and says "please do not contact" the host itself. However, with MegaUpload's notorious CEO Kim Dotcom under arrest in New Zealand, denied bail and awaiting extradition; the company's bank accounts in lock-down; and the site itself offline, it's unclear exactly who users should complain to.
We're yet to hear from Cogent, though the assumption is that the response will be similar: like Carpathia, it has no access to MegaUpload data. According to the FBI, certain files expected to be used in the prosecution's case were copied from the MegaUpload servers, but the machines themselves were not seized.
"In reference to the letter filed by the U.S. Department of Justice with the Eastern District of Virginia on Jan. 27, 2012, Carpathia Hosting does not have, and has never had, access to the content on MegaUpload servers and has no mechanism for returning any content residing on such servers to MegaUpload's customers. The reference to the Feb. 2, 2012 date in the Department of Justice letter for the deletion of content is not based on any information provided by Carpathia to the U.S. Government. We would recommend that anyone who believes that they have content on MegaUpload servers contact MegaUpload. Please do not contact Carpathia Hosting" Spokesperson