Megaupload case stalls as evidence seize & share judged illegal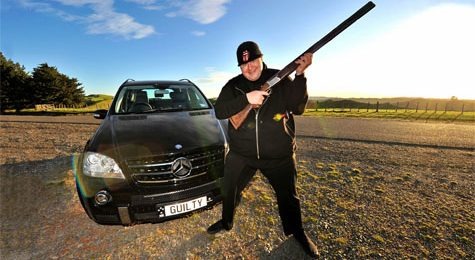 The massive US copyright infringement case against
founder Kim DotCom has found itself in choppy waters, after courts found search warrants used to seize data were invalid. In addition to New Zealand police acting without due process in their evidence collection, the 
 reports, Justice Helen Winkelmann also decided that the FBI's cloning of the confiscated hard-drives was invalid, as DotCom had not given his own consent to the process.
According to Winkelmann, the initial raid on DotCom's property – which saw not only multiple computers and external drives grabbed, but
a cavalcade of luxury cars and motorcycles
 - was far too broad in the net it cast. The warrants the police used "fell well short" of describing the offenses DotCom was to be charged with; "they were general warrants" Winkelmann said, "and as such, are invalid."
An independent lawyer will now be appointed, to comb through everything that was seized and figure out what evidence is relevant to the investigation. The US authorities will have access to that information, but must return all other data copied from the New Zealand police.
"These categories of items were defined in such a way that they would inevitably capture within them both relevant and irrelevant material. The police acted on this authorisation. The warrants could not authorise seizure of irrelevant material, and are therefore invalid" Justice Helen Winkelmann
Exactly what happened in that data exchange process will also be investigated. According to DotCom's lawyer, Paul Davison QC, the Crown legal team assured him back in February that "the evidence is required in its original form to be sent to the US. That has not happened and will not happen without prior warning" when he wrote to them insisting that no evidence leave the country. However, he was subsequently informed that the FBI had visited New Zealand and cloned drives, returning with the data to the US.
The Crown legal team argues that the original warrants made it clear that evidence would be shared with US authorities, and have said they are in discussions about the implications of the warrant decision on the ongoing case.