Mega now accepts Bitcoin as payment, also hints at e-mail, chat, voice expansion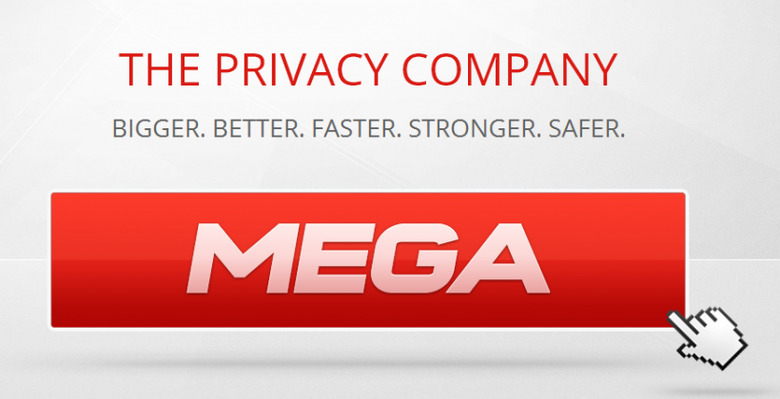 Kim Dotcom has just announced through Twitter that Mega, his successor to Megaupload, will now be accepting Bitcoin as payment for its cloud storage services. You can purchase your Mega service with Bitcoin through Mega's newest reseller, Bitvoucher. Bitcoin is a P2P digital currency that allows you to instantly make a payment to anyone, anywhere in the world. It does not operate under a central authority, such as banks or the government, but instead is operated by only the Bitcoin network. This allows everyone to be able to use its services, and it also allows users to make payments that cannot be traced by the government.
You have 6 options to choose from when buying the Mega services through Bitvoucher. There are 3 monthly options, ranging from 500GB for 0.5150 Bitcoin to 4TB for 1.5462 Bitcoin. There are also 3 yearly options, with 500GB for 5.1551 Bitcoin (which comes out to about 0.4296 Bitcoin per month) to 4TB for 15.4663 Bitcoin (about 1.2889 Bitcoin per month).
Dotcom also tweeted that Mega plans on offering secure e-mail, chat & voice, video, and "mobile" services. He talks about how services such as Gmail, iCloud, and Skype are based in the U.S., making them not private enough. The data contained in this services can be viewed by the U.S. government if they demand access to them. His tweet regarding the issue says, "Fact: Gmail, iCloud, Skype, etc. have to provide (by law) secret & untraceable NSA backdoors to all your data. #GetOutNow."
Dotcom says that Mega is all about privacy and that they are "The Privacy Company". It wants no roots with the U.S. government and wants to offer users a safe and private place for them to share data. Mega has come a long way, reaching over 3 million users in only 4 weeks. It's definitely gone a long way in a short amount of time, and it'd be interesting to see where it's headed next. Are you using the Mega cloud-storage service?
[via Dotcom]