Mega Man X Legacy Collection heads west later this year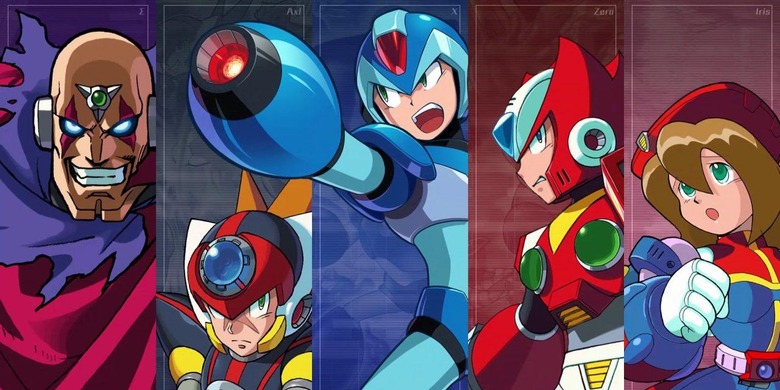 Though Capcom's recent Mega Man Legacy Collection was a fun way to revisit classic games in the series, it left many of us wondering if Capcom would give the same treatment to the Mega Man X series. After all, Mega Man X proved to be a very successful spin-off series all its own, with nearly as many games as the core Mega Man franchise. It turns out that no, Capcom hasn't forgotten about Mega Man X, and it will indeed be releasing a compilation of X games later this year.
We already knew the Mega Man X Legacy Collection was bound for Japan, but today, Capcom confirmed that it will be heading west as well. Like the original Mega Man Legacy Collection, the Mega Man X Legacy Collection will be split across two different releases, with each one featuring four different games. Mega Man X through Mega Man X4 will be included on Legacy Collection 1, while Mega Man X5 through X8 will be on Legacy Collection 2.
Both titles will launch on July 24 for Xbox One, PS4, Switch, and PC. Purchased digitally, each collection will cost $19.99, though if you're playing on console, you can opt for a physical release that includes both collections for $39.99 instead. On Xbox One and PS4, this bundle will be available in two-disc sets, while Nintendo Switch owners will be buying a package that includes Legacy Collection 1 on a cartridge and a download voucher for Legacy Collection 2.
For Mega Man X through Mega Man X6, which all feature sprite-based graphics, Capcom says you can enable smoothing and CRT filters to help capture your preferred look on modern TVs. Mega Man X7 and X8, which use 3D models, will be getting a fresh coat of paint for this re-release as well. We probably shouldn't expect a full, ground-up remake for X7 and X8, but some visual tweaks to make them look better on modern TVs are definitely in store.
Add to that soundtracks for the first four Mega Man X games, a unique boss rush mode that pits you against two Mavericks at a time, and a museum featuring concept art and trailers, and it sounds like the Mega Man X Legacy Collection will be quite the package. With Mega Man 11 on the horizon as well, 2018 is shaping up to be a pretty big year for the blue bomber.