Mega Man 11 release date set: This preview is a must-see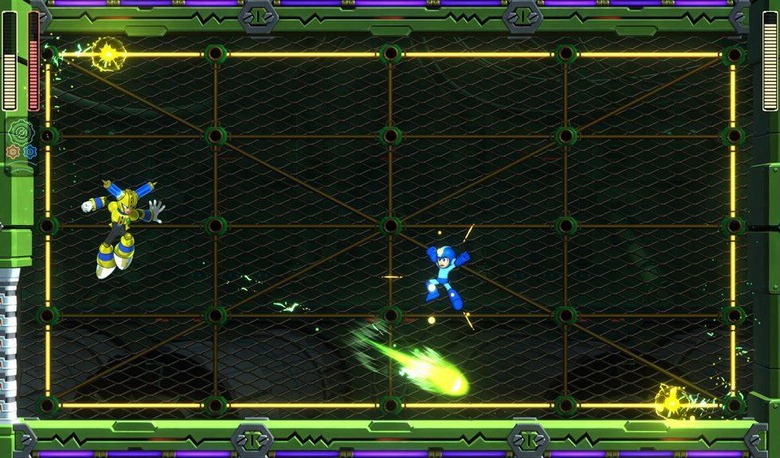 Good news, Mega Man fans: we now know when the Blue Bomber will return in Mega Man 11. Revealed late last year, Mega Man 11 continues the long-running action series, but for the first time moves away from the franchise's iconic 8-bit aesthetic. It's been a long time coming too, as the last game in the mainline series was released all the way back in 2010.
Thankfully, the wait for this next installment won't be much longer. Today Capcom announced that Mega Man 11 will arrive on October 2, 2018. The release date wasn't the only thing revealed today, as the company also detailed Mega Man 11's new Double Gear system.
The double gear system is fairly straightforward, but it alters the classic Mega Man formula in some pretty big ways. Players can use the Speed Gear to slow down time, which can be beneficial for tough platforming sections or segments where you need a little more time to think about how you'll dispatch your enemies. Then there's the Power Gear, which grants Mega Man's weapon an extra level of charge and makes the weapons you obtain from Mega Man 11's bosses more powerful.
The Double Gear, however, is reserved for dire situations. Available only when Mega Man reaches critical health, the Double Gear combines the abilities of both the Speed and the Power Gears, allowing you slow down time while increasing your weapon power, which can help get you out of some tricky situations.
Capcom also revealed two bosses – Fuse Man and Block Man – in a new trailer today, as well as revealing Mega Man 11's new weapon wheel, which lets you swap through your different weapons quickly. We can expect to see more of Mega Man 11 in just a couple of weeks, as Capcom will have it on hand at E3 2018. Mega Man 11 will be debuting on Switch, Xbox One, PlayStation 4, and Windows.