Mega launches Android app with support for other platforms in the works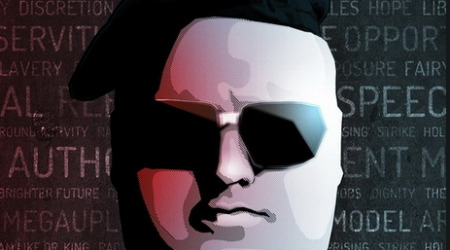 Mega – the file-hosting website of Kim Dotcom fame – has announced the arrival of its first mobile app, which is for Android and available now on the Google Play Store. Although neither the iOS nor Windows Phone apps are available, the announcement states they are in "the final stages" and will be launched in the near future.
The app is tied to one's Mega account, and allows for both uploading and downloading files, promising that it does so quickly in both regards. One particularly nice feature is that it can be synced with the device's camera for auto cloud storage of videos and photographs that are taken, a nice alternative or secondary backup to shuttling the content off to one's Google account.
There are image thumbnails, the ability to export and send both folder and file links, as well as editing functions for moving, renaming, and deleting both files and folders. There's an on-board search function for finding files located within one's own Mega account, as well. The announcement suggests that more features will be added over time, but what those future features will be is up for speculation.
Those with a Mega account have access to 50GB for free, and as was Dotcom's professed goal, all content that is uploaded is fully encrypted, with the user retaining the keys to decrypt the files. Such a method aims to thwart law enforcement by making the service raid-proof. This follows the raid on Dotcom's house, and the ensuing legal fallout that has been ongoing since.
The service was announced back in November, and is a replacement for the now defunct Megaupload, which was pulled last year and replaced with a nifty FBI splash page. The hosting website has servers located in New Zealand and Europe, and Dotcom has been quoted as saying that "every file that is being uploaded to Mega is not just on one server, meaning if one hosting company goes bankrupt then those files will be on least two servers in the world and in two different jurisdictions."
SOURCE: Mega