Meerkat "cameo" lets viewers take over your stream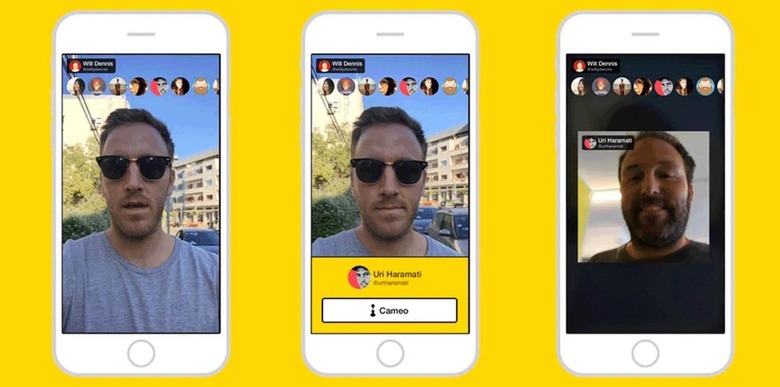 Meerkat may be under pressure from Twitter's Periscope but it isn't slowing down, launching a new cameo feature that allows viewers to take a starring role. The updated app, released for iPhone today, also includes better integration with Facebook, along with a new Meerkat Library in which completed streams can be saved for later viewing. However, it's the collaborative cameo feature which is likely to get the most attention.
Meerkat describes it as a switch "from 'broadcasting to' towards 'broadcasting with'" and a step down a path which will make the video streaming app even more social. Basically, the person hosting the video stream can opt to allow video from a viewer to take over, and be shown to everybody else watching.
That could be useful for question and answer sessions, or simply to host a discussion forum. The cameo videos can be up to sixty seconds in length, though either the host or the cameo participant can choose to end the take-over at any point during that time.
It's a neat feature, especially since often watching Meerkat – or Periscope – videos can feel like you're watching half of a conversation.
As for the other changes, it's now possible to link Meerkat with a Facebook profile, which will mean automatic notifications when any friend or Page you follow has joined the service and begun streaming.
Meerkat is keen to point out that it won't be posting to your Facebook profile itself, however.
Finally, there's a beta of Meerkat Library, which will be a history of saved broadcasts. Whether or not your video is included will be an option at the end of each stream, and they'll be publicly discoverable at "meerkatapp.co/username".
SOURCE Meerkat