Medison Celebrity - Give It Up, They're Not Coming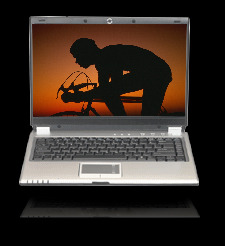 Remember that too-good-to-be-true $150 laptop that went by the name of Medison Celebrity. There's no denying that it has lived up to its "Celebrity" name, as it's been talked about for some time. Unfortunately, the paparazzi have still been unable to catch this mysterious laptop in action.
Matthew Elliot over at Crave has been waiting on his super-cheap laptop for 10 weeks now, but his patience has finally run out. Apparently when he called in to inquire about his order, 2Checkout.com informed him that they weren't shipping yet due to "logistical problems." I could only imagine the kind of logistical issues one would have with shipping out a $150 laptop. Matthew finally decided that he'd had enough and promptly canceled his order.
The story does have a happy ending though. While he never received his laptop, he wasn't ever charged anything for it either. As promised, 2Checkout.com waited until the unit shipped before placing a charge on his card. Since nothing ever went out, he was not billed. I can't say that I'm surprised with this outcome, it really was too good to be true.
Medison Celebrity laptop: From MIA to KIA [via crave]