Medion MD RIM 1000 UMPC In The Wild!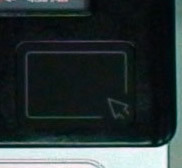 The Medion MD RIM 1000 UMPC sure beats the Samsung Q1 and Q1b, and perhaps even the Sony UX180p. Why? Because it's more usable thanks to the integrated slide out keyboard and touch pad. Other features include a 6.5-inch touch screen, 802.11b/g WiFi, Bluetooth 2.0, integrated GPS, DVB-T tuner and web cam.
The battery has a lower capacity compared to the Q1b, yet offers about the same battery life of 4-5 hours. There's no point in having a UMPC when the battery dies out within two or so hours.
I can't confirm if the unit comes preloaded with Windows XP or Windows Vista. But, as you can see, the unit below has Windows Vista on it.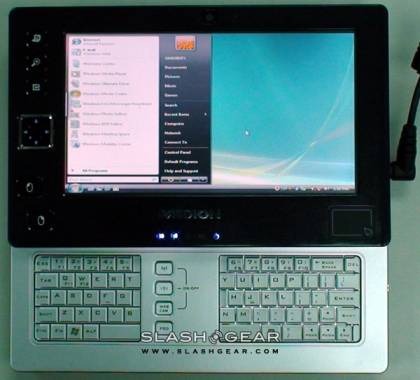 Click through for more images.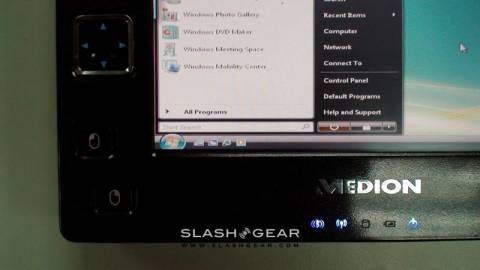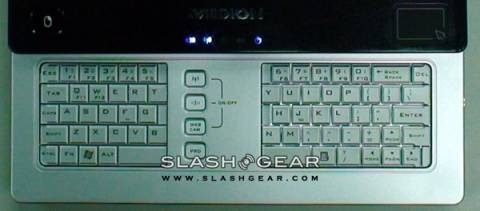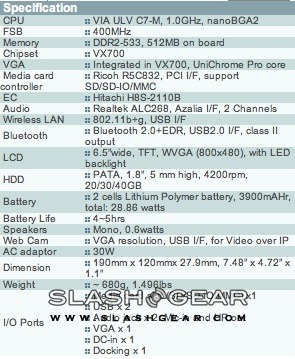 Mock-up: