Medion Erazer X7611 notebook features Core i7-4700HQ CPU and NVIDIA GTX 765M GPU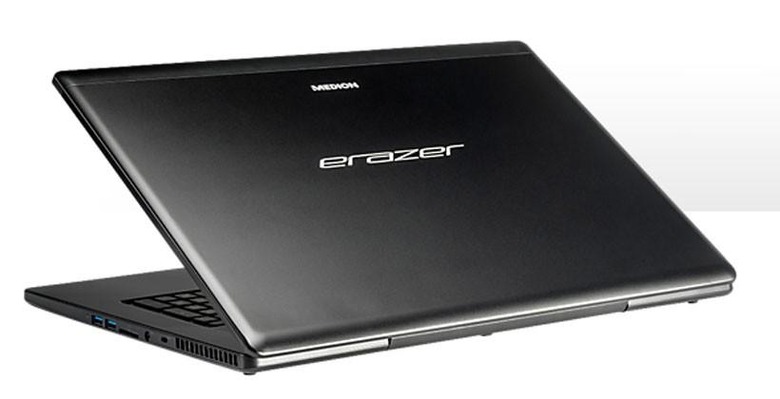 Computer marker Medion has announced a new notebook computer aimed at gamers looking for a machine with performance that is also thin and portable. The new notebook is called the Erazer X7611. Medion says that this machine is suited for mobile gaming and portability thanks to its thin profile.
The notebook is 23mm thick and uses an aluminum enclosure. The machine is fitted with an Intel Core i7-4700HQ processor. Graphics for the machine are handed by an NVIDIA GTX 765M DirectX 11 GPU with 2048MB of GDDR5 memory.
The notebook has 16GB of RAM and the Core i7 processor has a normal clock speed of 2.4GHz. Since the processor supports Turbo Boost technology, it can operate at up to 3.4GHz. The gaming notebook has a 17.3-inch screen with full HD resolution that is LED backlit and has a matte finish.
The hard drive has 1000GB of storage. That large traditional HDD is paired with a smaller 128GB mSATA SSD for storing games and software that is resource intensive. The notebook runs Windows 8.1 and has a quartet of USB 3.0 ports. The sound system has a subwoofer and Dolby Home Theater tech inside. The X7611 is available now in Europe £1049.00.
SOURCE: Medion