Medion Akoya Mini E1210 - yet another Eee alternative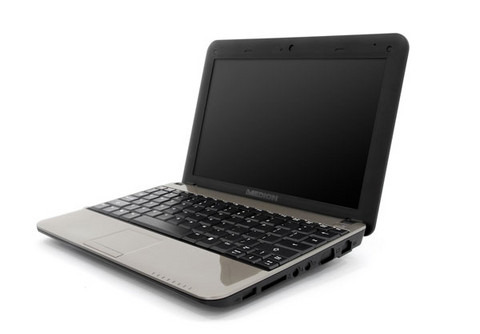 PC manufacturer Medion have taken a look at the ultraportable Eee-rival market and decided there's no way it's saturated enough; there's plenty of room for their Akoya Mini E1210, an HP Mini-Note lookalike only bearing a 10-inch display rather than the HP's 8.9 LCD.  Powered by Intel's new Atom ultra-efficient mobile processor, the usual Linux OS is present and a traditional 1.8-inch hard-drive of as-yet unspecified capacity.  1GB of RAM and two USB ports are pretty much par for the budget-ultraportable course.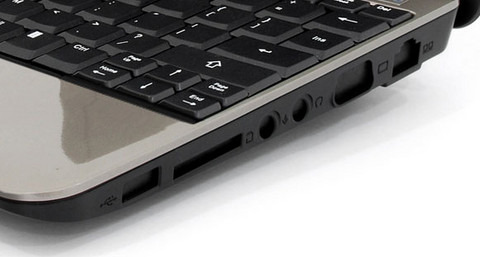 A memory card reader, VGA-output, ethernet port and webcam round out the main features of the E1210.  Apparently Medion will also offer a Windows XP version, though it's uncertain whether this will be from launch or follow on afterwards.  Two color options will be available, white and the titanium-grey pictured. 
It's priced a little higher than the regular Eee, though, at least in a direct conversion; Medion are suggesting €399 in Europe, which works out to $638.  They're expecting it to launch there at the end of the Summer.  However there's no confirmation that the company will even be bringing the UMPC to the US. 
[via Engadget]