MediaTek's new flagship chip has dual-SIM 5G but no US-friendly mmWave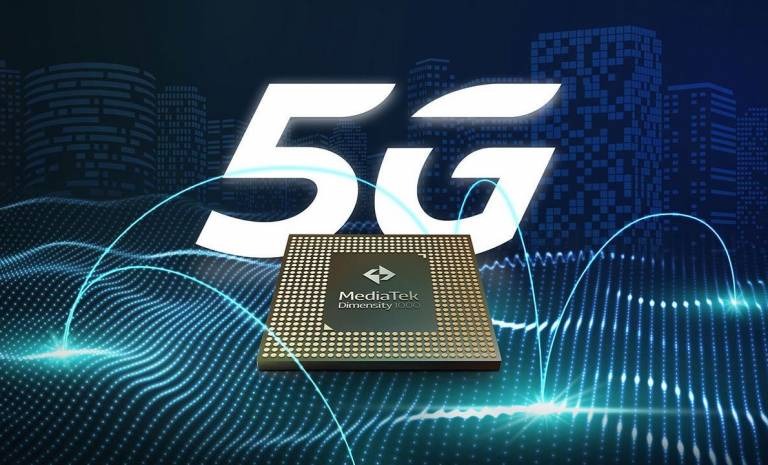 The shelves of 5G smartphones are going to get more crowded – and potentially more affordable, too – with chip-maker MediaTek wading into fifth-gen networks with its latest silicon. Dubbed MediaTek Dimensity, it's a family of new 5G chipsets aiming to pull the rug out from under Qualcomm's Snapdragon with features like dual-SIM 5G.
First of the family will be the 7nm Dimensity 1000. It's a 5G SoC (system-on-chip) that includes an eight-core CPU, a GPU, a dedicated AI processing unit, and a MediaTek 5G modem. The company says it's expecting the first Dimensity-based devices to arrive in Q1 2020.
MediaTek Dimensity 1000
On the CPU core side, MediaTek sticks to the power/efficiency model we've seen before. The Dimensity 1000 has four Arm Cortex-A77 cores – capable of up to 2.6 GHz – along with four Arm Cortex-A55 cores, running at up to 2.0 GHz. The former are used for maximum performance, whereas the latter are lower-powered for more efficiency.
On the graphics side, there's an Arm Mali-G77 GPU. MediaTek says it'll be the first company to offer that new core. It'll mean the Dimensity 1000 can support Full HD+ displays at up to 120 Hz, or 2K+ at up to 90Hz. It'll also support Google AV1 at up to 4K at 60 fps.
To that, MediaTek adds a new AI Processing Unit, APU 3.0. That more than doubles the performance of the old version, with up to 4.5 TOPS. It'll be used for features like facial detection, smarter autofocus and noise-reduction, and multi-frame video HDR in the camera.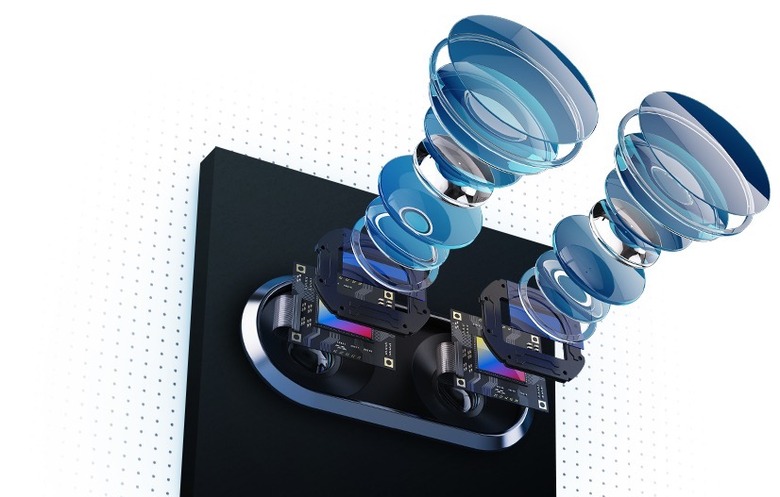 Then there's a five-core image signal processor (ISP). That supports devices with up to 80-megapixel sensors at 24fps. It'll also allow for phones with multi-camera arrays, such as a 32- and 16-megapixel dual camera.
Finally, there's WiFi 6 and Bluetooth 5.1+ support. Of course, what really distinguishes the Dimensity 1000 from MediaTek's earlier chipsets is its 5G implementation.
Dual-SIM 5G
There's support for up to 4.7 Gbps downlink and 2.5 Gbps uplink on sub-6GHz networks, with both standalone and non-standalone (SA/NSA) functionality. MediaTek also promises backward compatibility with "every cellular connectivity generation from 2G to 5G" for when you're outside of still-infrequent 5G coverage. 5G carrier aggregation promises higher average speeds and cleaner handovers between networks as you move around.
There's Voice over New Radio (VoNR) support, together with what MediaTek claims is the first implementation of dual 5G SIM. That'll mean connectivity for two 5G networks on a single device, carrier- and device-depending.
What's absent, however, is mmWave (millimeter wave) 5G. That could have big implications in the US, where several carriers are relying on mmWave to build out their 5G networks. Instead, MediaTek says it's focusing on sub-6GHz networks alone.