MediaFLO gets useful: data-casting next step says Qualcomm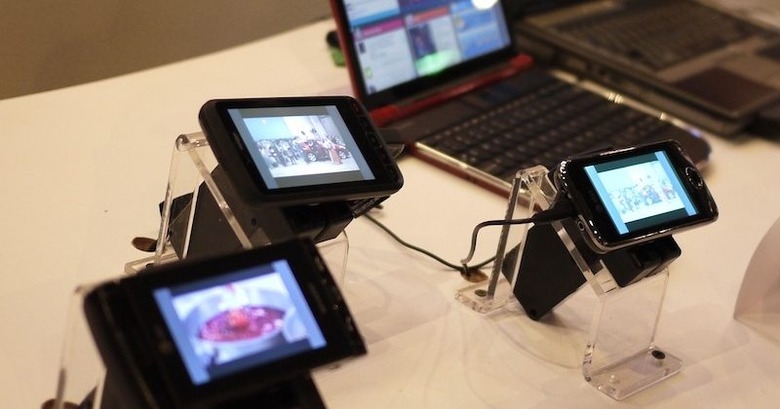 It's fair to say we've never been huge fans of Qualcomm's MediaFLO system, the company's broadcast TV technology which aims to rival data-based IPTV services to mobile devices.  Now, though, it seems Qualcomm has finally come up with a decent application for MediaFLO: at their IQ 2010 event in London this morning, the company revealed they're now looking at using MediaFLO for data-casting, offloading regular network traffic and reducing congestion.
The technology is relatively straightforward: just as MediaFLO currently squirts out a TV signal, Qualcomm are looking at using it to maintain cached data on mobile devices.  By partly relying on that cache, the mobile device itself – such as a smartphone or tablet – could reduce the amount of regular data traffic it needs, cutting down on costs, network use and delay in retrieving information.
That makes for faster browsing, and since MediaFLO is a broadcast technology it relies on individual devices "tuning in" rather than one-to-one connections, a more efficient way of sharing a frequently updated cache with multiple devices.  It needn't be a single data store, either, since MediaFLO differentiates channels on the same single-frequency network using individual call-sign identifiers.
No word on when we could see the first devices using this new application of MediaFLO, however, but considering data traffic is growing exponentially it can't come too soon.