Mechanical Mahjong Table Auto-Shuffles Tiles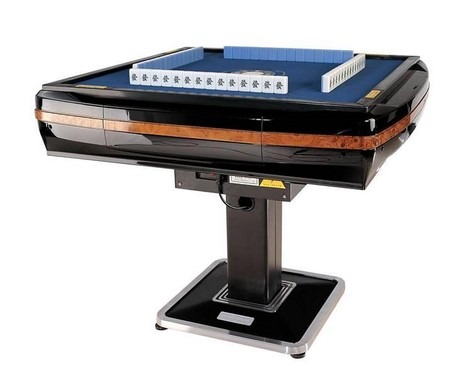 Now I can't play Mahjong (apart from the Titans version Vista ships with) but that doesn't stop me wanting this awesome mechanical table that automatically shuffles and presents game tiles.  The AOTOMO Automatic Mahjong Table is a Chinese-made gaming machine and is apparently silent in operation.  It uses special magnetic tiles and an array of chutes and rising platforms.
Check out the video of the Automatic Mahjong Table in action after the cut
It comes in a variety of colors – red, black and silver – and with wood or plastic finishes.  The table itself is covered in high-density flocked fabric.  In the middle, a circular control panel handles reshuffles and dice throws.
Unfortunately it seems to be only on sale to businesses, who are willing to import them from China.  Sample price is listed at $680, but if you actually want to order you'll have to have space for 45 of them.  So for now I'll just enjoy watching its innards whizzing and shuffling in this second video.
[via Gear Live]