McLaren X-1: Proof money can't buy taste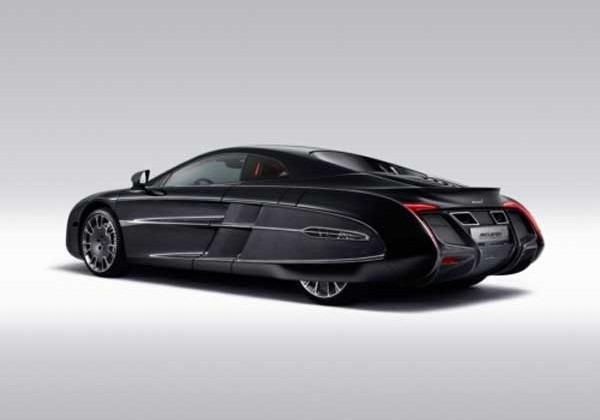 I've seen more than a few one-of-a-kind concept cars over the years and wondered exactly what the builders had in mind when they built it. McLaren has made some of the most desirable and attractive exotic cars in history with vehicles such as the McLaren F1 and the new McLaren MP4-12C. I would think if you have the kind of money it would take to get McLaren to build you a custom one-of-a-kind exotic car; the finished product would be too awesome for words.
This is where McLaren Special Operations, a division within the company responsible for bespoke projects comes in with the X-1. This car was custom-built to the owner's specifications using the groundbreaking McLaren carbon MonoCell. Rather than using the incredibly attractive MP4-12C body panels, the MonoCell chassis was fitted with a unique body for the anonymous buyer.
I think unique in this instance means ugly. This is simply not remotely attractive to my eyes. It looks like a prop car from the set of Back to the Future 2 in the 80s. The body panels are made from carbon and painted piano black as specified by the owner. The sides of the car are painted with the lacquered visual carbon fiber.
The special paint has no metallic or colored tints and is supposed to be one of the most challenging colors to paint. The body and other components were tooled specifically and exclusively for this car. It features unique headlights and taillights inspired by the McLaren Speed Marque Logo. The bright work on the car was machined from solid aluminum, and nickel finished. One of the most interesting features is the enclosed rear wheels, specified by the owner to give the vehicle "timeless elegance." Only the Glasshouse is carried over from the 12C, the other non-mechanical parts of the car are unique. The mechanical components of the car are straight out of the 12C, including the twin turbo 625PS engine.