McLaren Special Operations creates a bespoke 720S all about that stealth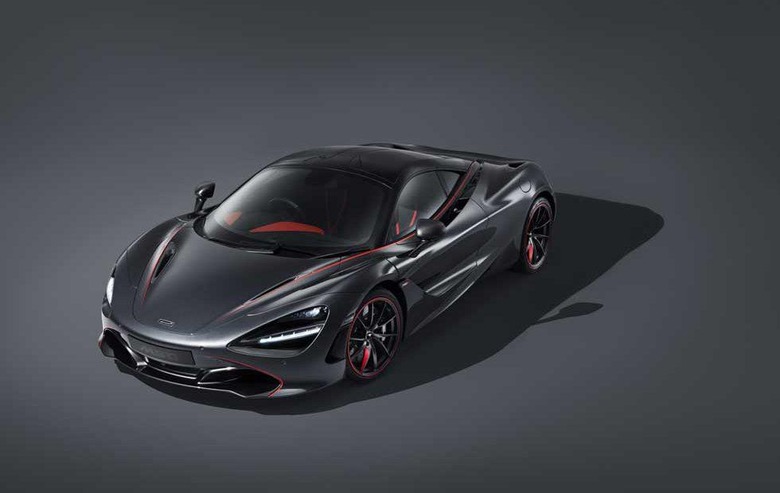 McLaren makes some of the coolest sports cars and hypercars on the planet. For those lucky enough to afford one of these rides, they get oodles of style and performance. For a few fortunate buyers, an off-the-shelf McLaren 720S is too plebian, and they want something more exclusive. This is where McLaren Special Operations (MSO) steps in and allows the customization of everything.MSO has unveiled one of its custom design themes for the potent 720S that is meant to be very stealthy. The color scheme of the car is based on the 1995 Le Mans-winning McLaren F1 GTR. The 720S wears satin finish visual carbon fiber exterior components with hand painted vermillion red accents. Mclaren says that McLaren London commissioned the Stealth theme.
The unique exterior color is called MSO Defined Sarthe Grey, and while it's not the exact color that Le Mans-winning F1 GTR wore, it is inspired by that car. The hand-painted red details on the vehicle can be seen on the front, the hood, and along the sides to the rear deck. The painting of those accents took MSO craftsmen and craftswomen almost 200 hours.
The 10-spoke Super Lightweight alloy wheels are covered in satin black with red accents. Plenty of carbon fiber tidbits adorn the car in satin finish visual carbon fiber.
The stealth theme carries over inside the car with a sports-oriented interior that has carbon fiber switch, and center panel surrounds. Alcantara trim material with red leather, and apex red stitching adorns door inners and seats. It's unclear if this special 720S has been sold.