McLaren Senna Looks Much Better In Black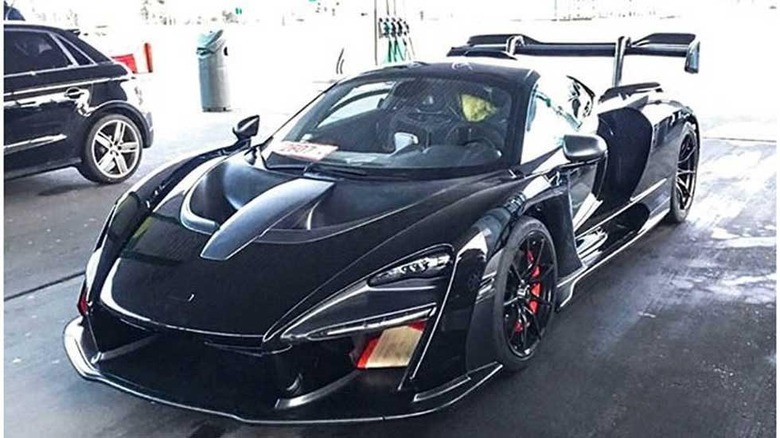 The McLaren Senna was announced not too long ago and most of the press photos that were floating around showed the car in a copper-orange color. It was beautiful from some angles and hideous from others. If you were among the hoards wondering what it might look like in a solid color, here is your chance.
A McLaren Senna has been spotted in the wild stopping for fuel. The car is clad in all black and it looks fantastic in that hue. All the odd profiles seem to disappear in one solid color. The car really is beautiful.
If you somehow missed the news of the Senna, it is the latest top of the heap hypercar from McLaren. It's named after the deceased F1 ace Ayrton Senna and is McLaren's no compromises racing car for the streets. The car packs a 789hp twin-turbo V8 engine making 590 lb-ft of torque.
The car weighs in at only 2,641 pounds and uses lots of carbon fiber. McLaren also fits the Senna with a RaceActive Chassis Control II hydraulic suspension. This is an improvement on the system used in the P1.
The photographer took no images of the car's interior. The windows in the lower doors seem to disappear in black. The car costs about a million bucks in the States and only 500 are being built. Deliveries aren't slated to start until Q3 2018, presumably, this is a test car.
SOURCE: Autoweek