McLaren P1 GTR revealed: 986HP of extreme madness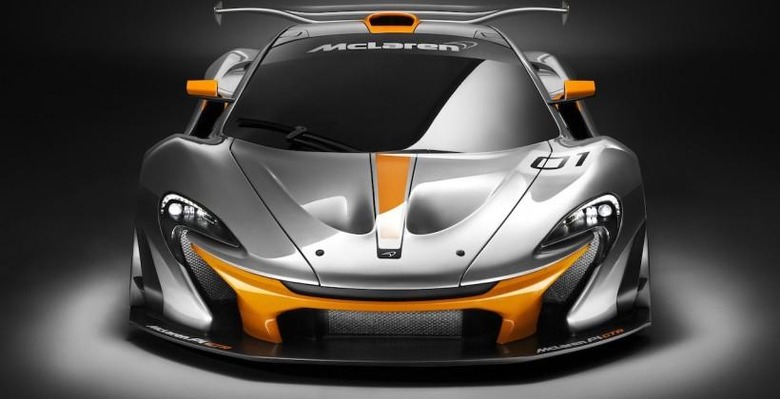 We should've believed them. McLaren warned us it was preparing something extreme for the P1 GTR, but even the outlandish concept sketches didn't quite capture the bonkers majesty of this super-exclusive racer. Shown off for the first time at Pebble Beach, the P1 GTR comes two decades after the original F1 GTR which won Le Mans back in 1995.
Of course, there's no shortage of power on tap: 986 HP, in fact, from the 3.8-liter twin-turbo V8 engine paired with an electric motor. McLaren has been liberated from having to stick to any pesky road regulations, and as such has dropped the ride height, thrown on slick tires, and mounted an absolutely massive rear wing.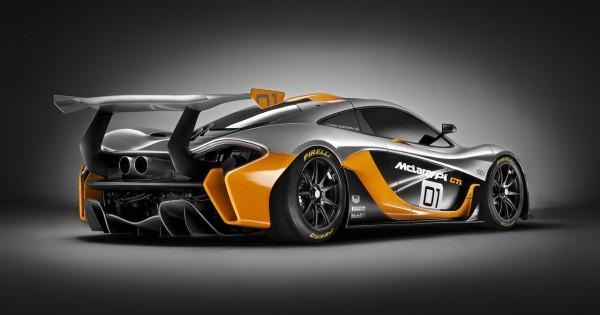 That wing is just one part of an extreme body kit. The front track is 8cm wider than the regular P1, with a new GT-style front splitter and radiator ducts to help cool down the brakes. Various aerodynamic blades and scoops keep the air moving down the side panels and wheel arches.
On top, there's a snorkel air intake reminiscent of that on the original McLaren F1, but we'd forgive you if you were too distracted by the rear wing to really notice it.

That wing – fixed in place, since unlike the road car there's no need to retract it – is atop a dramatically sculpted carbon fiber diffuser for extra grip, and what McLaren promises will be later braking into the corners, the ability to take the apex faster, and the opportunity to get back on the gas sooner.
Unfortunately, even if all this has whetted your appetite, you're very unlikely to get the keys to a P1 GTR. McLaren has put an asking price of £1.98m ($3.36m) on the car, and ownership will be by invite only for existing drivers, rather than anything so mundane as a free-for-all in showrooms.
SOURCE McLaren