McLaren announces powertrain specifications for P1 supercar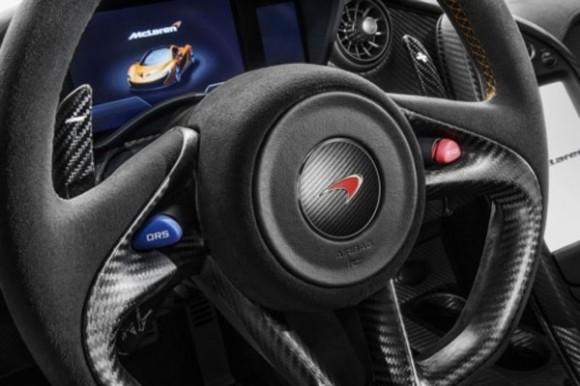 McLaren Automotive has made some of the most desirable sports cars in the world for a long time. The company has been teasing automotive enthusiasts with little details about its new McLaren P1 for a while now and the company has finally offered the specifications for the vehicle's powertrain. As you might expect, the car has an enormous amount of power.
The vehicle combines two types of power plants to offer a mix of throttle response, drivability, and top speed. The vehicle has a mid-mounted 3.8-liter twin turbo V8 engine combined with a high-efficiency electric motor giving the vehicle of total power output of 903 bhp and 900Nm of torque. The gasoline engine alone produces 727 BHP and 720Nm of torque.
The electric motor in the vehicle adds 176 BHP and 260Nm of torque instantly to greatly improve the throttle response of the vehicle. That electric motor and the gasoline motor combined for the complete power output. The vehicle also uses some Formula One technology to help increase its straight-line speed and boost power. The car has F1 style DRS (Drag Reduction System) and IPAS (Instant Power Assist System).
All the power goes through a dual-clutch seven-speed gearbox that drives the rear wheels. Upshifts are made even faster using an E-motor that is able to provide instant negative torque at the point of shifting. That allows the engine revs to drop as quickly and efficiently as possible to the required engine speed for the upshift. The electric motor is also designed to provide drag torque to recover energy to the battery that would be lost to braking otherwise. The supercar does have an E mode that allows the vehicle to operate on the electric motor alone with ability to travel 10 km using only battery power.
[via McLaren Automotive]