McLaren 570S Coupe: Specs and photo overload!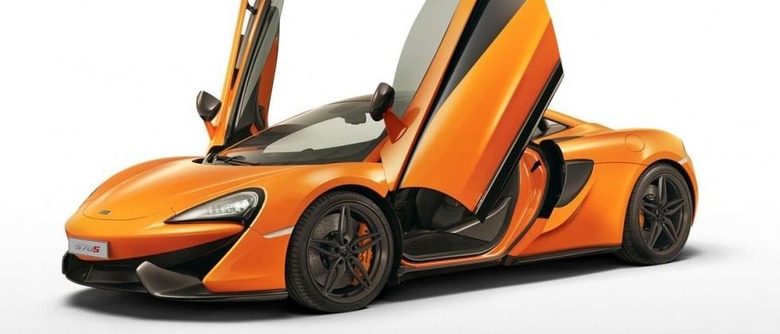 McLaren's 570S Coupe is the supercar manufacturer's latest model and will be officially unveiled at the New York International Auto Show on April 1st. The 570S Coupe is the first car in McLaren's newest Sports Series, which is its entry-level series, succeeded by the higher-end Super and Ultimate Series. This car is drool-worthy, from its raw power to its slick and glossy exterior and its luxuriously contoured leather interior. This latest McLaren has a "shrinkwrapped" design which not only looks cool, but is designed to be aerodynamically sound and raise downforce on the vehicle.
The 570S Coupe features an M838TE 3.8-liter twin turbo V8 engine, and ithas a power-to-weight ratio of 434PS per ton. This little deuce coupe knows how to rev its engine as it can accelerate from 0 to 100 kph (62 mph) in 3.2 seconds and 0 to 200 kph (124 mph) in 9.5 seconds flat, which tells us that it should have some serious power behind it. McLaren minimized the weight on the car using strong and light aluminum body panels in the exterior. Altogether, the 570S Coupe weighs 2,895 lbs. Emissions are improved on this model, at 258g per kilometer.
Furthermore, drivers can get up to 25.5 mpg, which is competitive among other supercars. Safety is always a concern when driving a supercar, and the 570S Coupe has front and rear anti-rollbars to protect everyone in the vehicle in the extreme case of an accident.
The interior looks incredibly luxe with its options including Alcantara nappa leather and carbon fiber. If, somehow, driving a new McLaren doesn't feel like enough of a race car for you, why not add racing seats? It's just another interior option.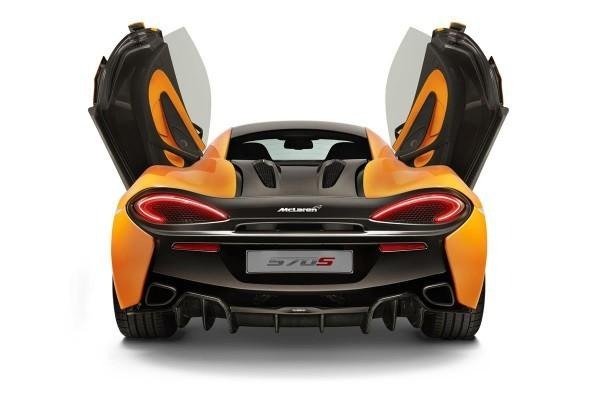 For those who want to stream music and navigate while driving, the 570S Coupe offers a full infotainment system which has a 7-inch IRIS touchscreen, featuring integrated climate control. The infotainment center is mounted in a "floating" center console and is designed to save weight, keeping the car agile.
With a top speed of 204 mph, the McLaren 570S Coupe can keep up with the best of them. Take a look at the stunning shots below to get a feel for what the 570S Coupe has in store.