McDonald's turns food tray into a music production app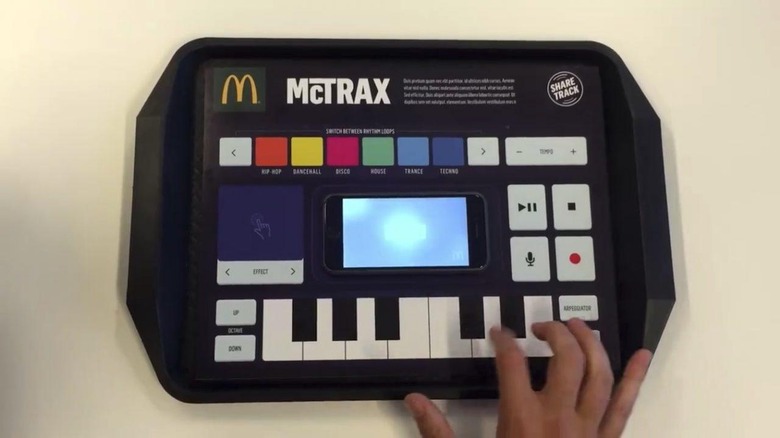 Food trays at fast food restaurants are designed to do one thing: get your food to a table in an easy and quick manner. But as our digital age progresses, it's time for these plastic trays to start doing more. Last year we saw KFC turn them into Bluetooth keyboards so you can keep your greasy fingers off your phone's screen. Now it's McDonald's turn, and they've turned the tray into a mini music production tool.
As part of a promotion in the Netherlands, the fast food giant teamed up with ad agency TBWA\Neboko and digital production studio This Page Amsterdam to create McTrax. Like KFC's Tray Typer, the device is a thin mat with a circuit board inside and a number of touchpoints to act as buttons.
McDonald's guests need to download an app on their phone to make use of the mat, and then place it in the middle to act as a display and speaker. From there, users can create music with audio samples, loops, effects, and even throw in a recording of your own voice.
"This is exactly what McDonald's is; a place to have fun and experience great moments, for everyone," said McDonald's Netherlands' marketing director. In other words, the real goal of the promotion was to make McDonald's look cool to youngsters and get them to hangout at their restaurants.
Unfortunately there's no plans to bring the McTrax to the US, and even more disappointing is that they were only available in the Netherlands last month. When are going to start getting our own high-tech fast food tray devices?
SOURCE This Page Amsterdam