McDonald's New Fries In Japan Are Covered In Chocolate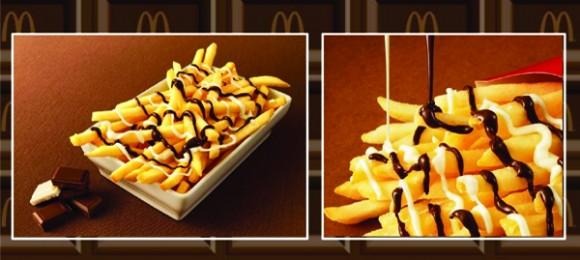 Japan gets all the fast-food oddities, and McDonald's latest creation is no exception. In a statement today, McDonald's Japan introduced its new McChoco Potato, a "twist" on the company's long-standing potato french fries. This technically makes the side dish a desert, which is great. Not so great is the McChoco's limited release in Japan...for now, at least.
The new fries look delicious (of course, your mileage may vary in person); they feature melted dark and white chocolate drizzled over the horizontally-laid potato slices. According to McDonald's, the dish includes while milk and cacao chocolates alongside salt for a sweet-and-salty desert.
This is a limited-time menu item, and there's no indication it will be coming to McDonald's stores outside of Japan. If it proves popular, though, who knows. McDonald's hasn't clarified its release plans.
Of course, this isn't the first odd fast food item we've seen come out of Japan. Not too long ago, Burger King introduced an all-black hamburger made dark using squid ink, and there was also a red burger at one point. Japan doesn't always get all the fun, though — there was a Batman burger released in McDonald's Hong Kong, and a specialty Xbox burger meal. Check out the timeline below for more!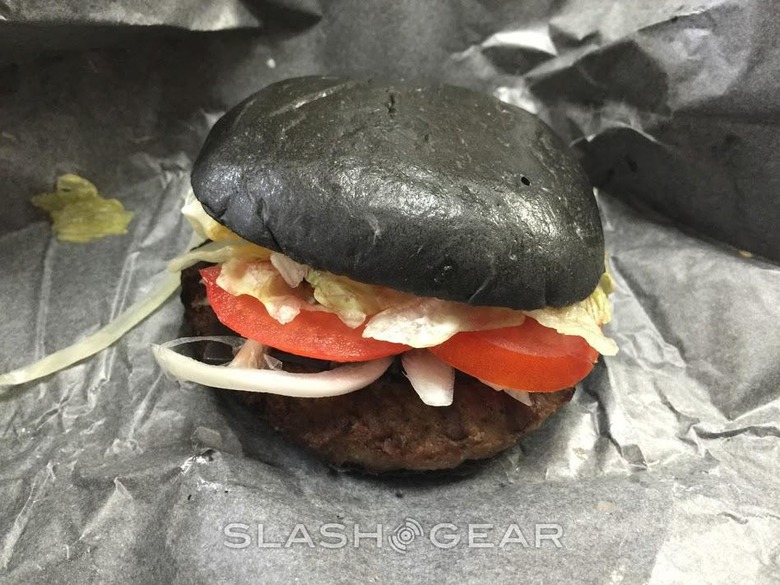 SOURCE: McDonald's