McDonald's launches its own version of Burger King's black burger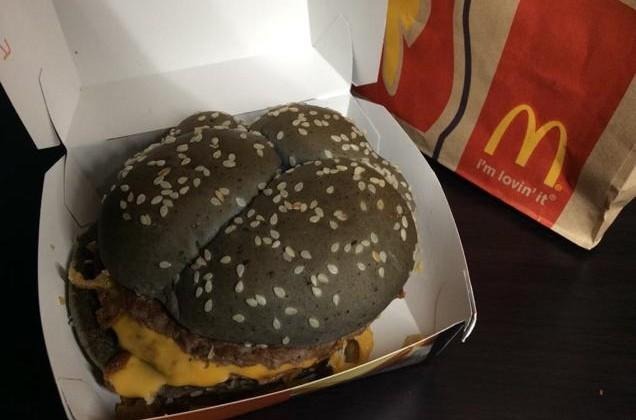 Burger King has attracted a lot of attention recently with the all-black burger it launched in Japan — something that we braved a taste of and gave two thumbs-up. Not to be left out of the limelight is McDonald's, which has moved ahead with its own similar gimmick in Japan, introducing its own squid-ink offering.
You might have seen pictures of it surface on Twitter or Instagram — a burger from McDonald's in Japan that features a very dark (though not charcoal black) bun, making it odd in appearance but not as ostensibly bizarre as Burger King's offering. It is called the "ikasumi" burger, which means "squid ink burger".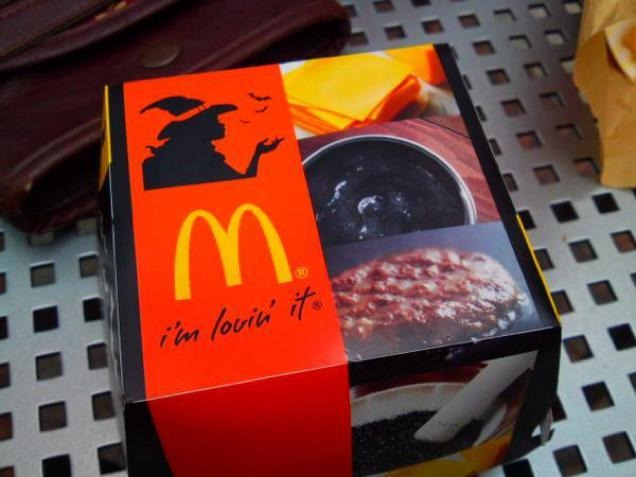 Image via @mtknk
It would seem, then, that McDonald's has elected to use buns colored by squid ink, and given the design of the boxes (featuring orange and a witch's silhouette) shown in the pictures, the unique coloring might be part of some Halloween-centric theme or promotion.
It is being reported the burgers are only be offered by a limited number of stores inside of Shinjuku, so depending on where you are in Tokyo, you might have to take a bit of a trip to get one for yourself. Have you tried one? Let us know what you think!
VIA: Kotaku
Main image via @dayo_ra