McDonald's all-day breakfasts approved, Twitter reacts with gifs galore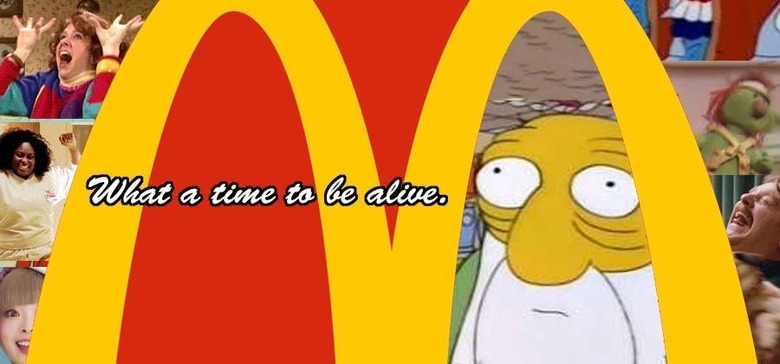 McDonald's franchisees have voted to make all-day breakfast menus a reality at a select number of restaurant locations throughout the United States. The first wave of updates to McDonald's breakfast menu offerings will begin at 14,300 US-based restaurants starting on the 6th of October. After that, the whole world may be able to stomp out the tyranny of having to arrive at McDonald's before 11AM to receive the deliciousness of breakfast-like foods.
Below you'll see that McDonald's stock took a tiny upturn not long after the news was announced by CNBC. This was at 2:04 PM Central Time with a slight bounce in stock prices, then a down-turn, then another upturn. It would appear that Wall-Street does not believe this is a big deal.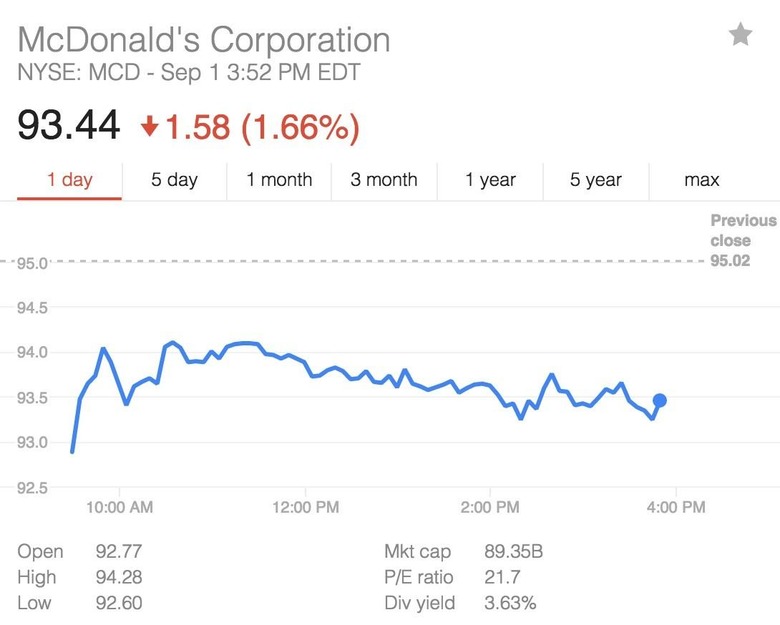 But boy, are they wrong.
The following gifs were just a few of the reactions that are popping up on Twitter and other social networks like Google+ this afternoon in response to the news. That McDonald's would change the length of time they offer their breakfast menu – that's what we're so excited about here in the United States today.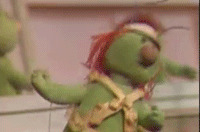 For some, it's a time of rejoicing. A time to shed a tear.
RT @CNBCnow BREAKING: McDonald's franchisees vote to approve all-day breakfast offering in 14,300 U.S. restaurants pic.twitter.com/qSE56eyqEM

— Joe Malunda (@maloonds) September 1, 2015
UPDATE: We've decided to just embed the gifs themselves as Twitter's gif hosting doesn't play automatically as our joy for pancakes does.
A time to dance, and be merry.

A time to pick up your pug and shake him back and forth. He's going to be happy when he understands what's happened, too.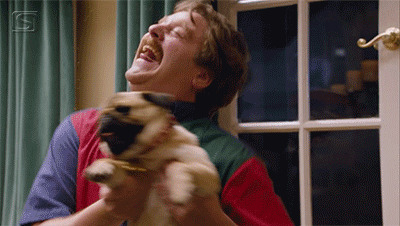 It's a time to get our your happy gloves. There's a time and place for these gloves, and that time is now.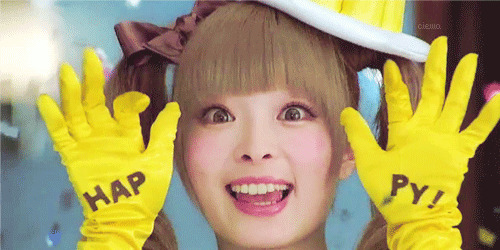 A time to throw your hands in the air and rustle up your hair – because you're worth it. You're going to treat yourself to an Egg McMuffin at 7PM, and you're going to like it.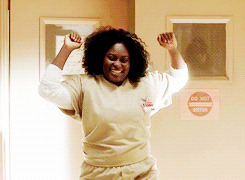 If you're overwhelmed, don't worry. Even though it seems like things are changing fast, you still have about a month before your entire life is different.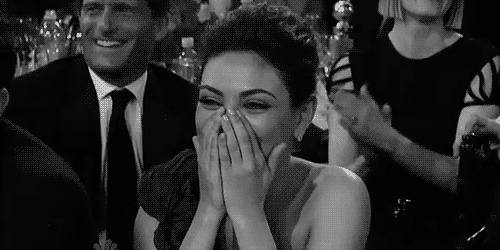 And when that time comes – oh, the joy. Sausage biscuits all day long – and all night long, too.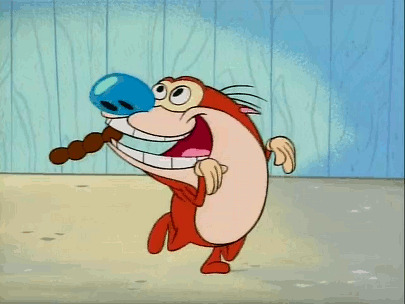 This change will be taking place in October. Contact your local McDonald's in the next few days to see if they'll be participating in the switchover now or in the inevitable future.