MB&F Music Machine 3 looks like a Tie Fighter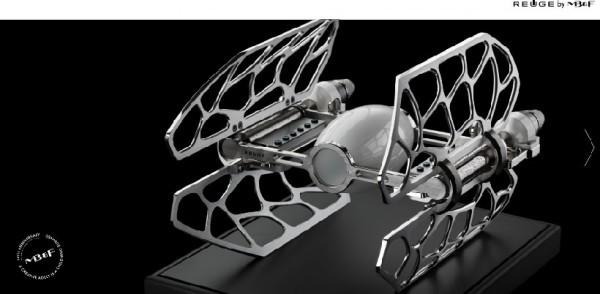 A very cool and very strange music machine has turned up at Comic-Con and if you want one, you had better have some deep pockets and a lust for strange devices. It's called the MusicMachine 3 and it is a music box made from metal parts that looks like an Imperial Tie Fighter from Star Wars. Specifically, it looks like the bent side panel Tie Fighter that Darth Vader flew.
Inside the back of the metal Tie Fighter are two mechanical music playback systems with one that plays the Star Wars theme. The other music system plays themes from other movies including Mission Impossible, James Bond on the right and The Godfather, Merry Christmas Mr. Lawrence, and The Persuaders.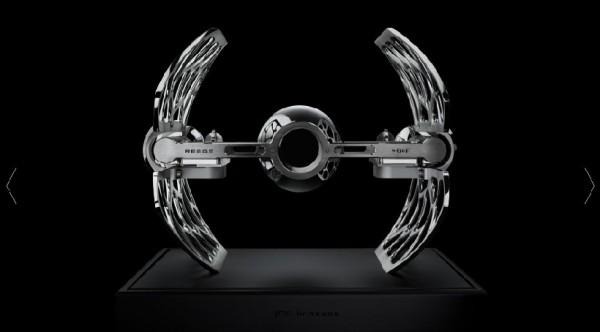 It's very strange indeed to have a metal Tie Fighter in your hands that can play the James Bond theme. The MusicMachine 3 is handmade by MB&F, a company that normally makes watches. This particular model is the third in a trilogy of devices and has hand-made mechanisms that propagate sound through the wing fins.
There are 99 of these available with 33 in white, 33, in black, and 33 with a chrome finish. We aren't quite sure where you can buy one, but if you can figure it out you will need to cough up $18,000 for this geeky music box.
SOURCE: Techcrunch