MB&F Legacy Machine 1 Watch Floats The Balance Wheel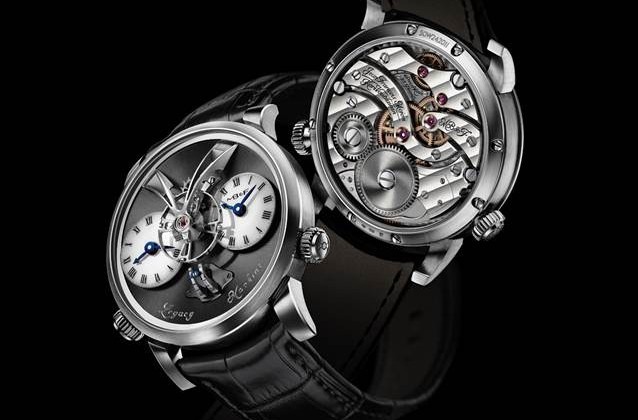 Bizarro watch maker MB&F has launched a new model, and while the new Legacy Machine 1 (LM1) may not be as obviously eye-catching as a fey purple owl, a second-glance shows this is just as unique as their previous "horological machines." Built around a brand new movement – visible through a crystal back – the LM1's distinguishing feature is the balance wheel, pulled up front to float actually above the face itself.
Hovering just behind are two dials, for showing completely independent times. MB&F are keen to point out just how independent that actually is: rather than allowing for 30 or 60 minute offsets, it's possible to set the two dials to whatever time lapse the wearer chooses.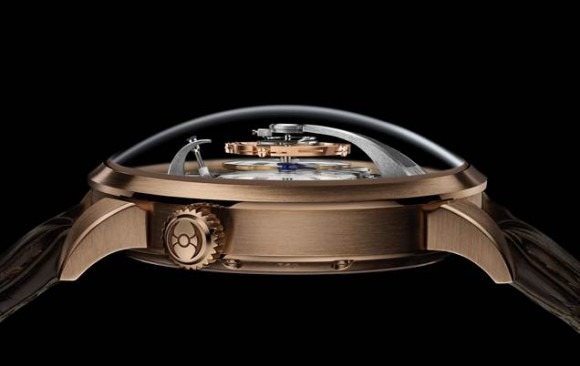 As if that wasn't enough eye-candy, at the bottom of the face is what's said to be the world's first vertical power reserve indicator, with the remaining power shown on a curved dial standing proud. Manually wound, the LM1 engine can last up to 45 hours and incorporates 279 components and 23 jewels.
The 44mm diameter, 16mm thick MB&F LM1 is available in 18k red gold or 18k white gold. No word on pricing, but as is always the case with this company – and luxury timepieces in general – it's not going to be cheap.