Mazda wants you to design an MX-5 for Forza Horizon 2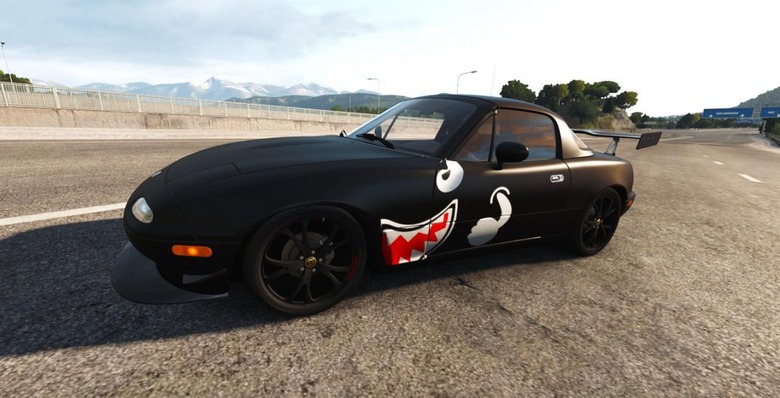 This week the folks at Mazda North America Operations (MNAO) are teaming up with Microsoft's Xbox division to push both the game Forza Horizon 2 and the 2016 Mazda MX-5. To do this, they're bringing a Mazda-branded hub to Xbox One and Xbox 360 units this winter. Players will be asked to work with the Livery Design of the 1994 Mazda MX-5 available in the game, coming up with the most innovative or otherwise eye-catching design they're able. Two finalists will be brought to South by Southwest for a bit of a final showdown.
Once the final design has been chosen, the winner gets a batch of prizes (a TV, Xbox One Kinect, MadCatz Racing Wheel, etc). They'll also find their winning design being included in the game for all Xbox One and Xbox 360 users for free in 2015.
Though the in-game car is the 1994 model MX-5, this push is to make more public the 2016 MX-5.
Users will need Xbox Live to sign in to Forza Horizon 2, selecting then the 1994 Mazda MX-5. With the 1994 MX-5, the user will follow the instructions on-screen, designing the livery as they see fit. Once they've finished, they'll want to save the design with the name "MX5contest", uploading it to the Forza Horizon 2 storefront.
This push starts immediately and runs through January 4th, 2015 and 11:59 PM Eastern Time. Every entry will be judged based on Originality, Aesthetic Design, and Technical Proficiency.